Acoustic Louvers DECIBEL AL®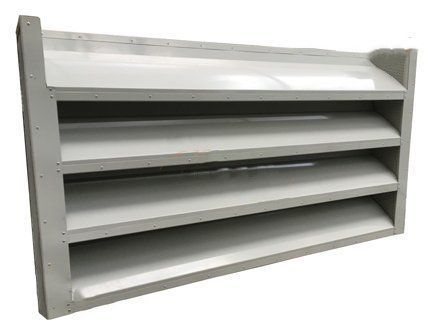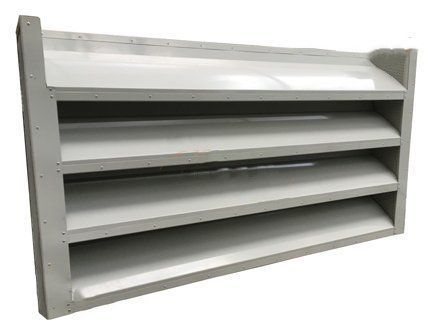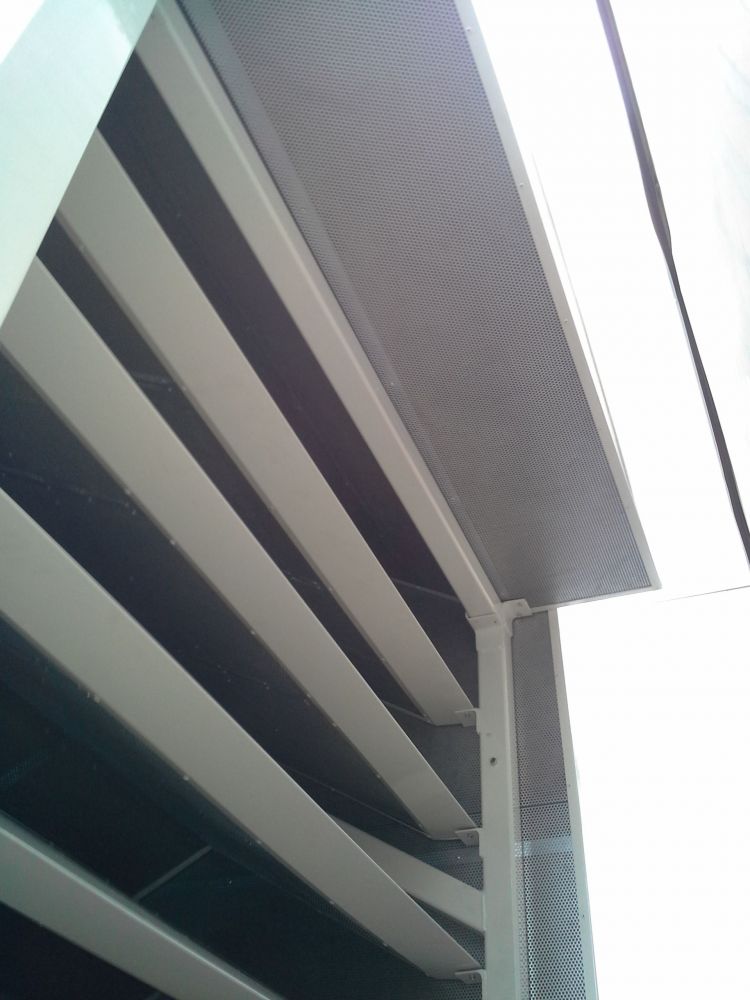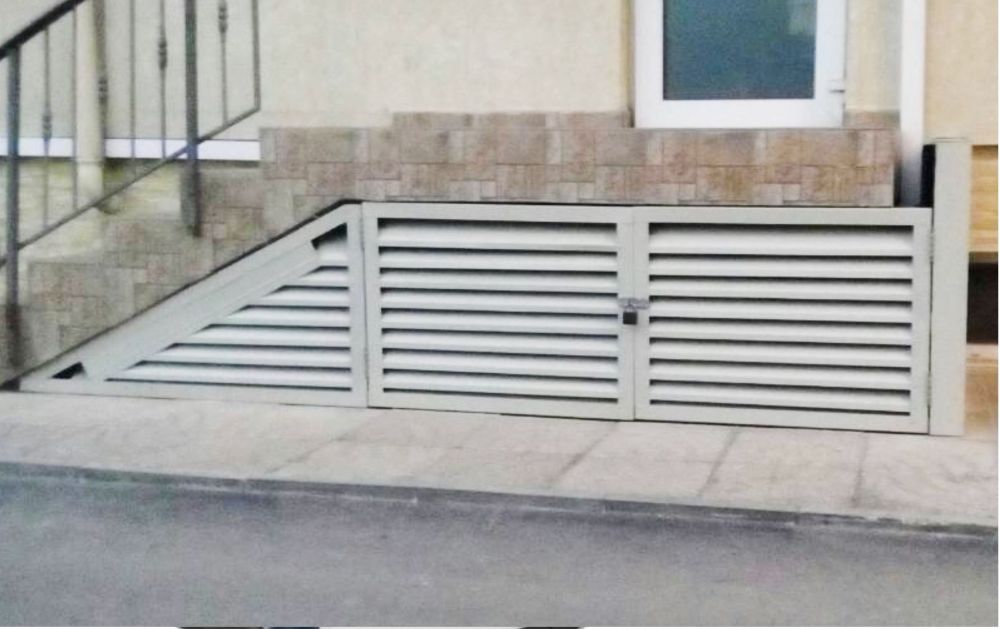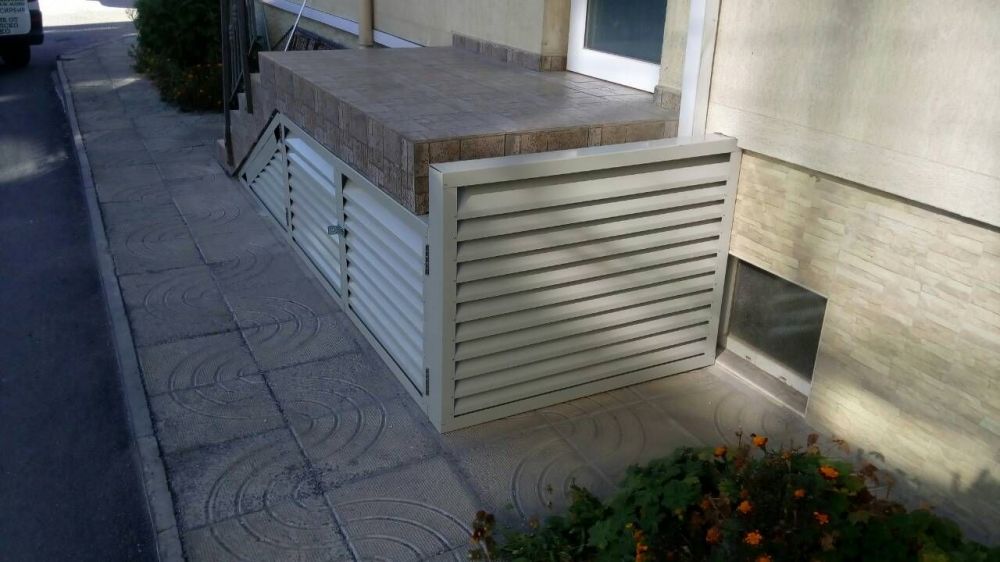 Airborne noise
Customisable
Guaranteed result
Indoor use
Made in EU
Outdoor use
Soundproofing
Water resistance
Weather resistant
DECIBEL AL® 300 and DECIBEL AL® 600 are a single louver attenuating system. The louvers are made of steel sheets, filled with sound-absorbing material, and one-sided cover by a perforated metal sheet.
The standard sizes of the box are 12'' х 40'' х 40''. or 24'' х 40'' х 40''. This makes the attenuators easy to install on facade openings or hang on support metal construction. They can also be stored as standalone screen wall attenuators. DECIBEL AL® 300 and DECIBEL AL® 600 are used mainly in engine rooms, ventilation openings, power generator rooms, boiler rooms, cooling towers, or any other industrial or HVAC systems.
DECIBEL AL® is made of galvanized or powder-coated metal frame and modular parts, including sound-insulating and sound-absorbing front panels. The wings are made of galvanized sheet metal with a finish of perforated sheet metal and filling of sound-absorbing material.
DECIBEL AL® sound-insulating louvers are specially produced for use in cases where a large amount of air must pass through a louvre and where the installation space is limited. This includes enclosures, generators and cooling / heating systems.
Two standard sizes of DECIBEL AL® (12'' and 24'') soundproofing louvers are produced, each with its own properties in terms of air flow, sound insulation and installation depth. DECIBEL AL® can also be produced in non-standard sizes.
Standard dimensions of DECIBEL AL®

12'' х 40'' х 40'';
24'' х 40'' х 40'';

(Non standard dimensions available upon request)

Material:
Galvanized steel;
Perforated sheet metal;
Sound-absorbing acoustic material;
Aluminum
Finish and colours :
in RAL
Properties:
Small installation depth;
Easy to install;
Snow and rain resistant;


Installation:
By direct fastening with screws or оn an installation frame;
The specifics of the installation are determined by the technical features of the project.
Performance of DECIBEL AL®
Aerodynamic performance of DECIBEL AL®12''
Static presure drop (N/m2)
2,8
11,3
26,2
46,3
72,3
99,2
142,6
185,1
Face velocity (m/s)
0,5
1
1,5
2
2,5
3
3,5
4
Acoustic Performance of DECIBEL AL® 12''
Octave band center frequency (Hz)
63
125
250
500
1000
2000
4000
8000
Transmission Loss (dB)
7
8
11
13
19
19
15
14
Aerodynamic performance of DECIBEL AL® 24''
Static presure drop (N/m2)
5,4
21,6
50,9
90,7
147,9
208,2
283,6
357,5
Face velocity (m/s)
0,5
1
1,5
2
2,5
3
3,5
4
Acoustic Performance of DECIBEL AL® 24''
Octave band center frequency (Hz)
63
125
250
500
1000
2000
4000
8000
Transmission Loss (dB)
8
10
13
25
32
34
29
30
Downloads