References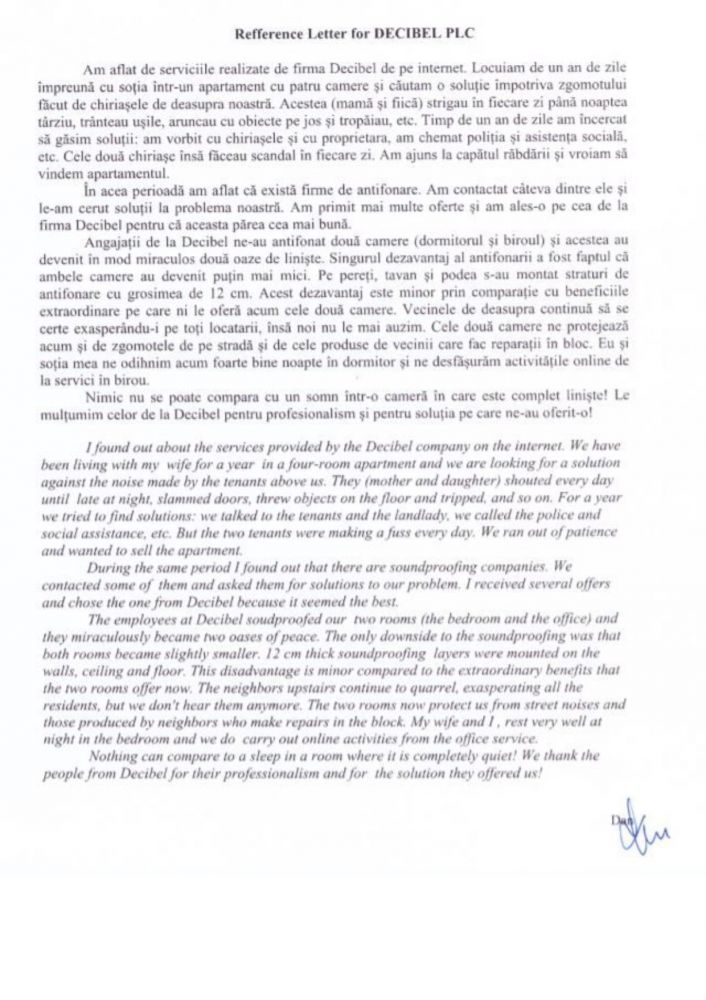 "Nothing can compare to sleeping in a room where it is completely quiet! We thank the people from DECIBEL for their professionalism and for the solution they offered us!"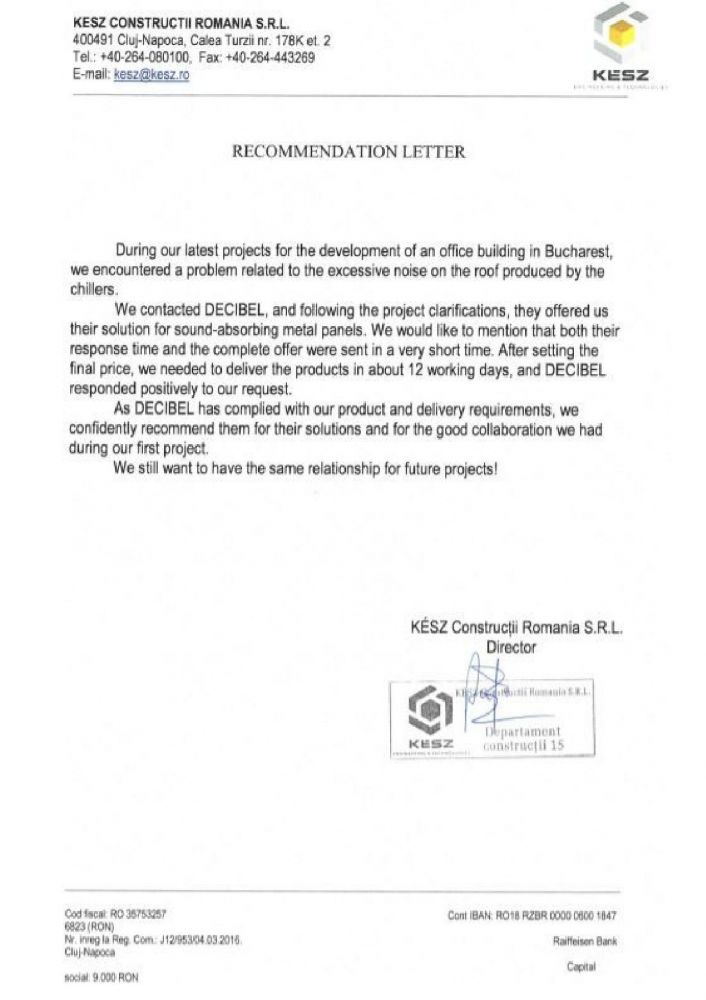 "As DECIBEL has complied with our product and delivery requirements, we confidently recommend them for their solutions and for the good collaboration we had during our first project."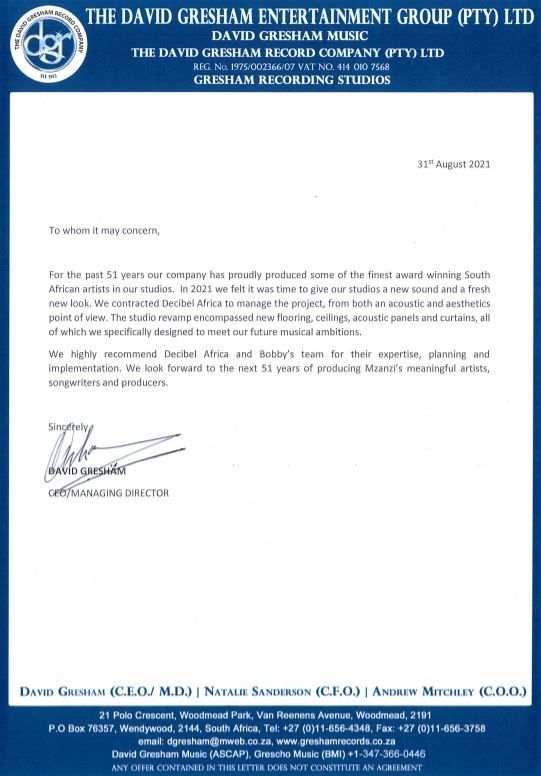 We contracted DECIBEL to manage the project, from both an acoustic and aesthetic point of view. We highly recommend their expertise, planning, and implementation.
"MMG Music recommends the good performance of DECIBEL and expresses its high appreciation for their work. We do not hesitate to recommend DECIBEL. "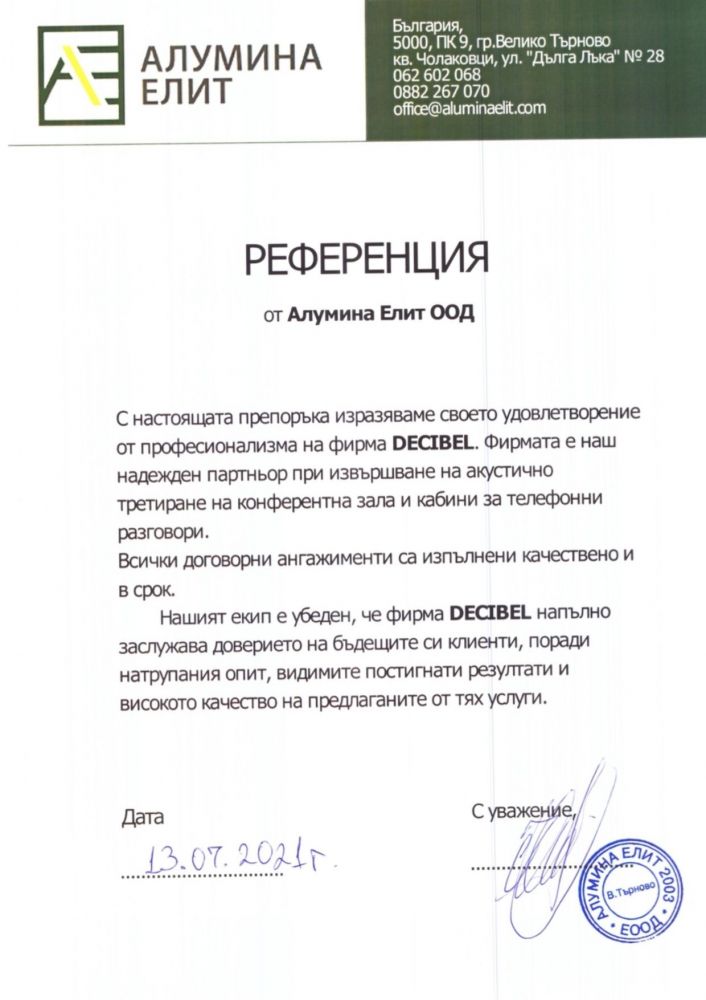 "DECIBEL deserves the trust of its future customers due to the experience gained, the visible results achieved and the high quality of the services they offer."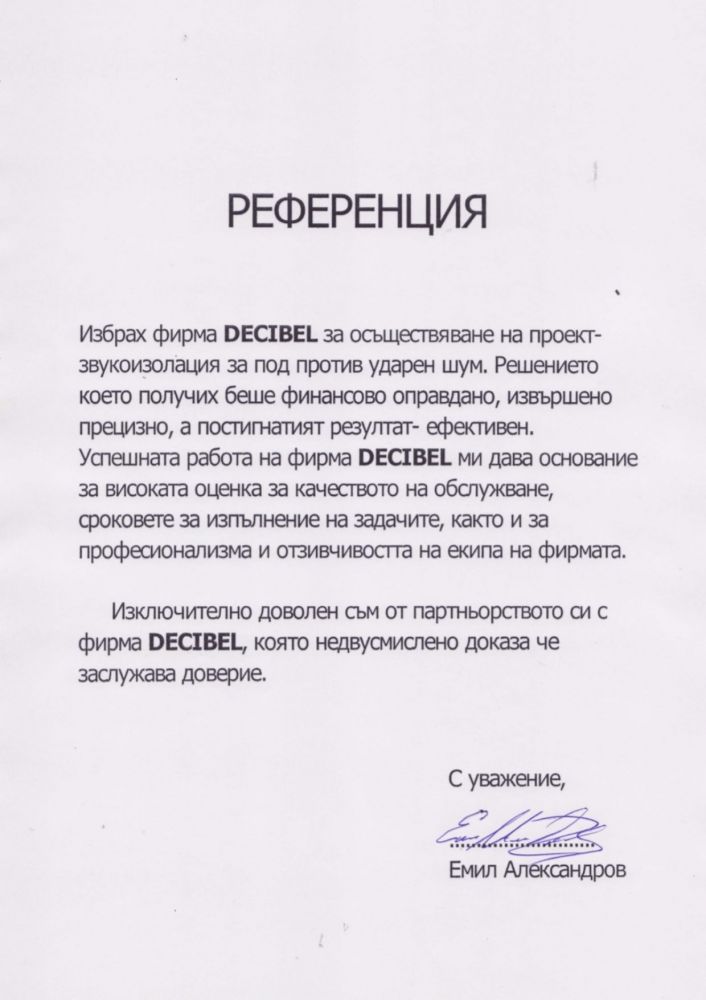 "DECIBEL company worked precisely, their offer was financially profitable and the result was effective."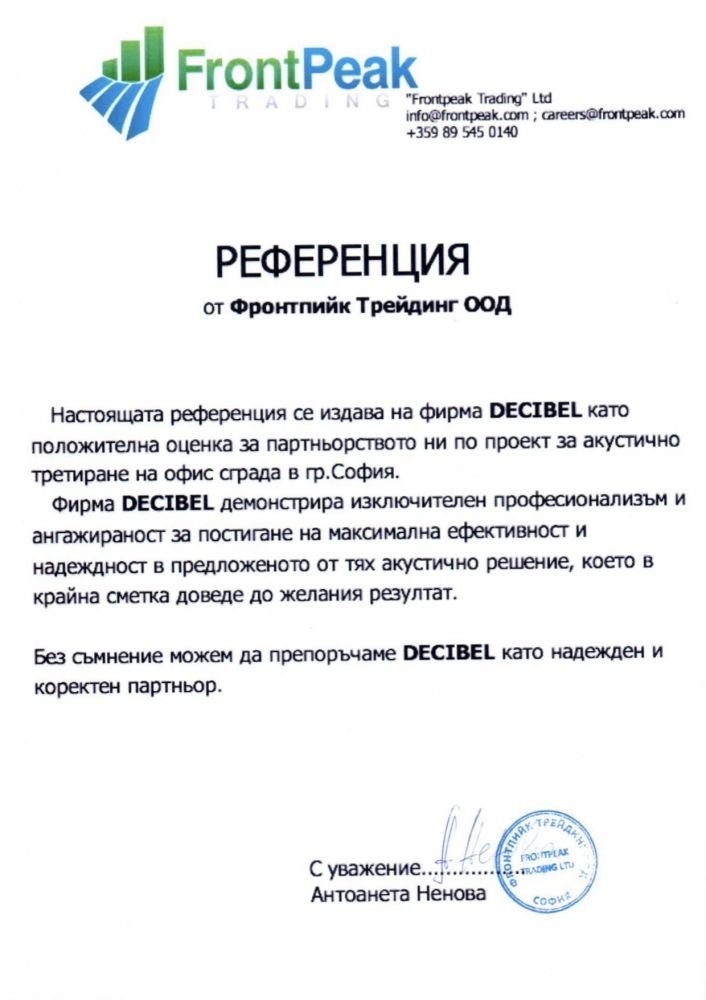 " DECIBEL company demonstrates professionalism and commitment to achieve maximum effectiveness and reliability in the proposed solution, which in the end led to the desired result."
"The solution we received from DECIBEL was the optimal option for us -professional, efficient and financial profitable. The installation was done precisely, quickly and cleanly."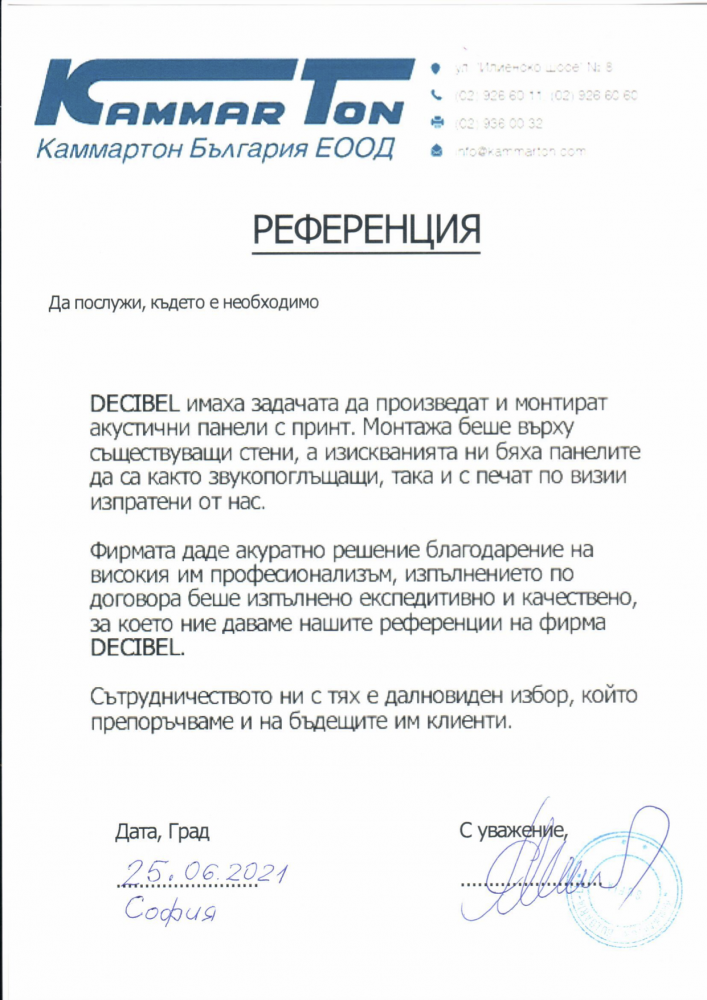 "We have recieved the best solution thanks to DECIBEL's professionalism,. They were fast and the quality was high, for which we give our references for the company DECIBEL."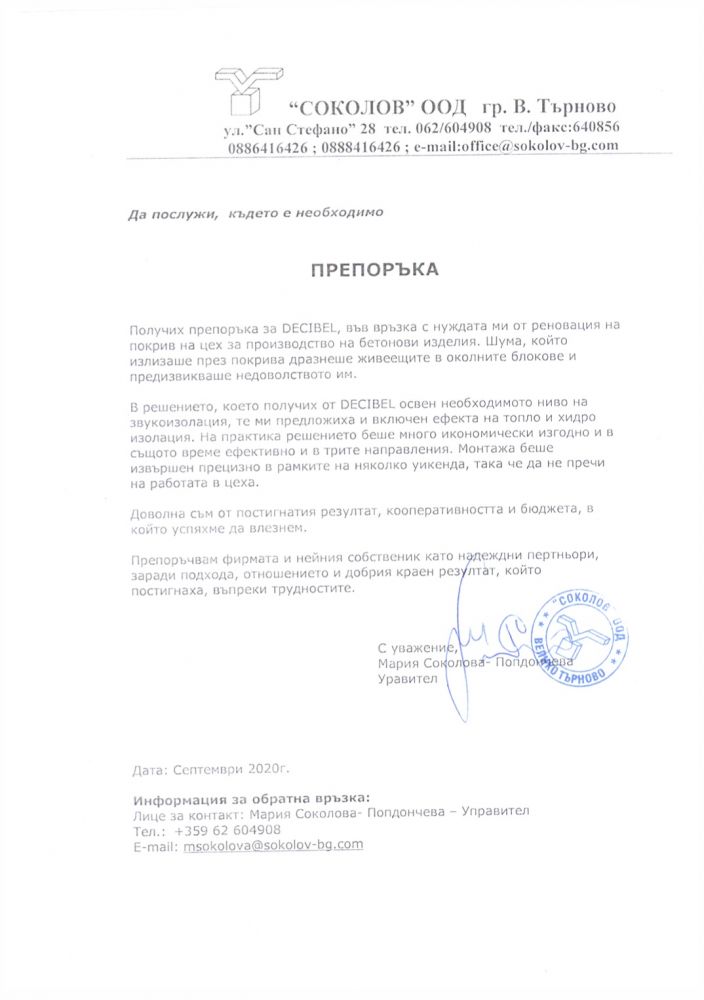 "I am satisfied with the result achieved, the cooperation and the budget we managed to enter.
I recommend the company and its owner as reliable partners, because of the approach, the attitude and the good end result they achieved, despite the difficulties. "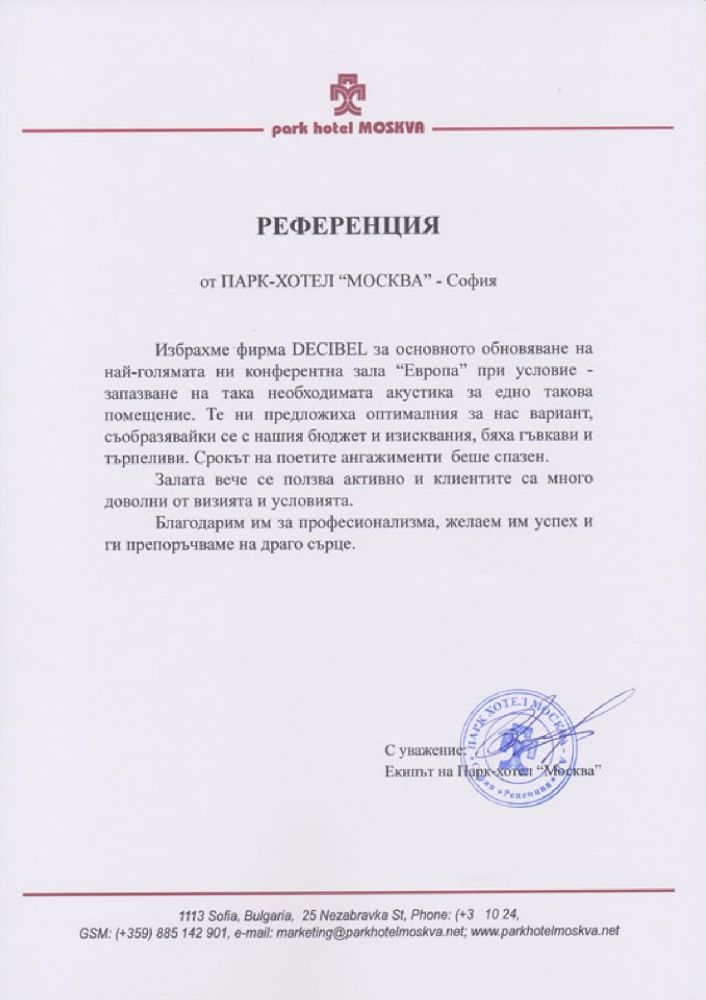 "They offered us the best option for us, according to our budget and requirements, they were flexible, .... we gladly recommend."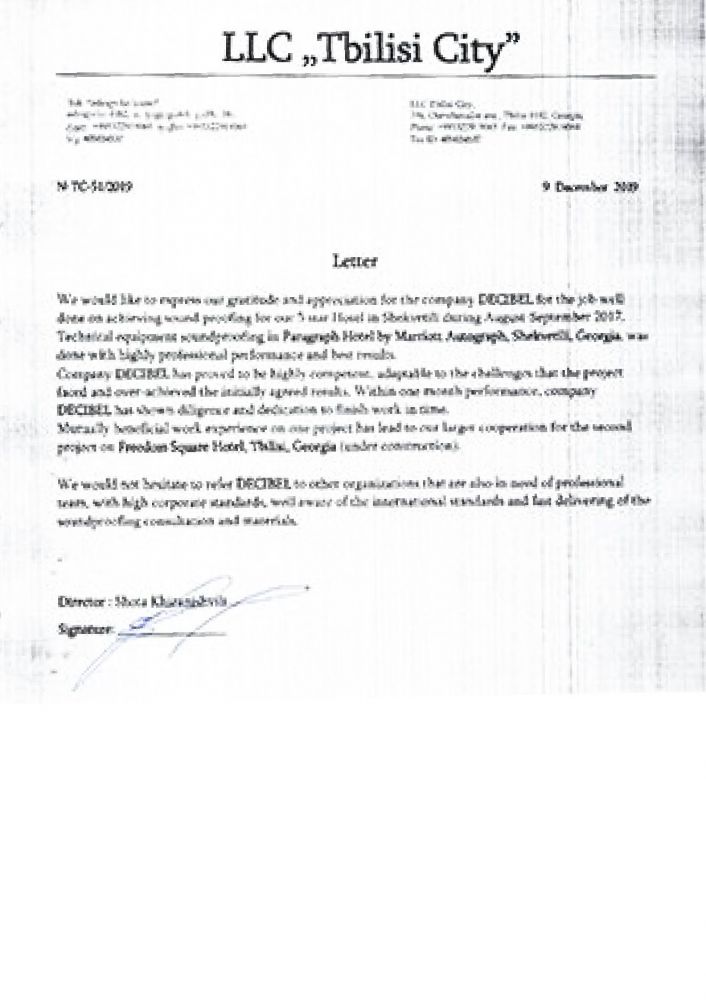 "Company DECIBEL has proved to be highly competent, adaptable to the challenges that the project faced and over- achieved the initially agreed result."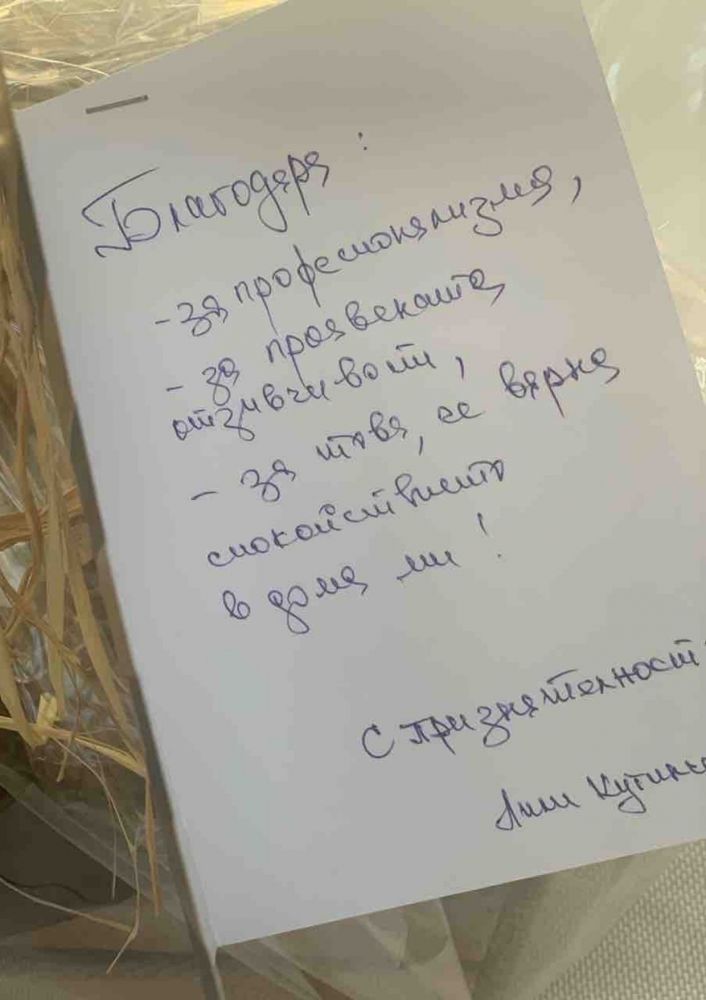 "Thank you:
- for the professionalisms
- for the customer service
- and for bringing back the peace in my home"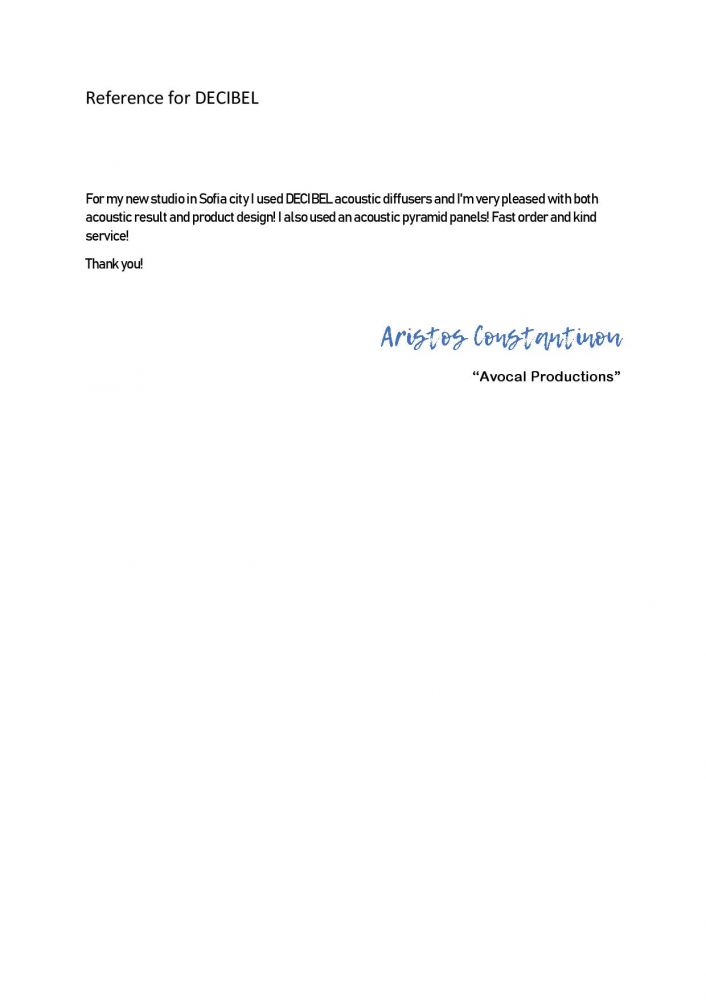 "For my new studio in Sofia city I used DECIBEL acoustic diffusers and I'm very pleased with both acoustic result and product design!...Thank you!"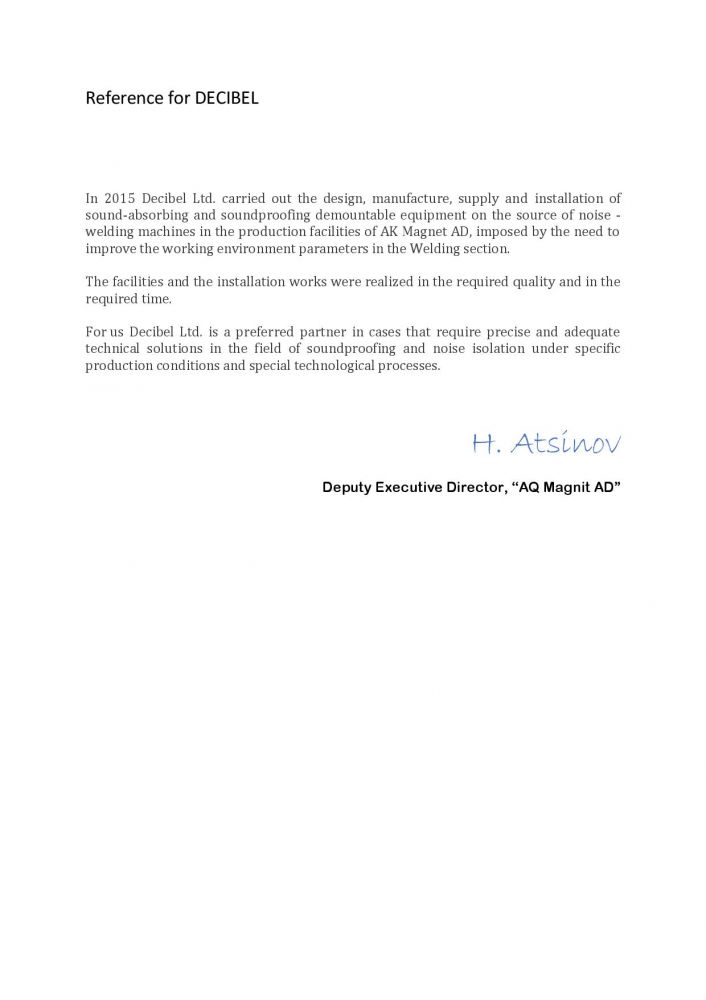 "For us DECIBEL is the preferred partner in cases that require precise and adequate technical solutions in the field of soundproofing and noise isolation..."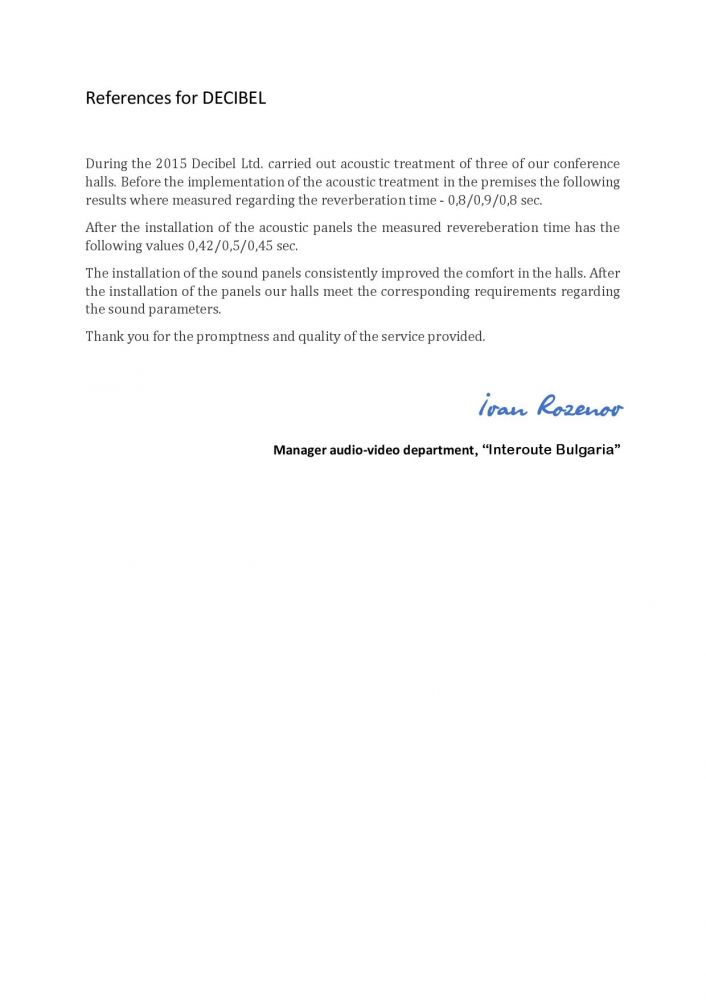 During the 2015 Decibel Ltd. carried out acoustic treatment with panels of three of our conference halls.After the installation of the panels our halls meet the corresponding requirements regarding the sound parameters. Thank you for the promptness and quality of the service provided.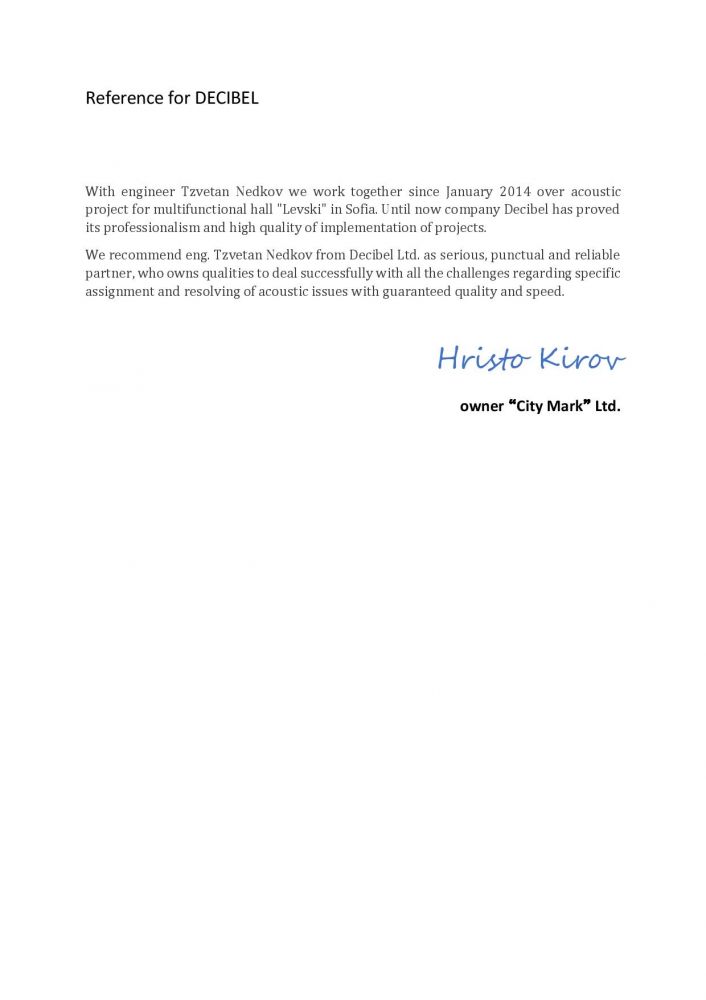 "We recommend eng. Nedkov from DECIBEL as serious, punctual and reliable partner, who owns qualities to deal successfully with all the challenges regarding specific assignments...fast and with guaranteed quality."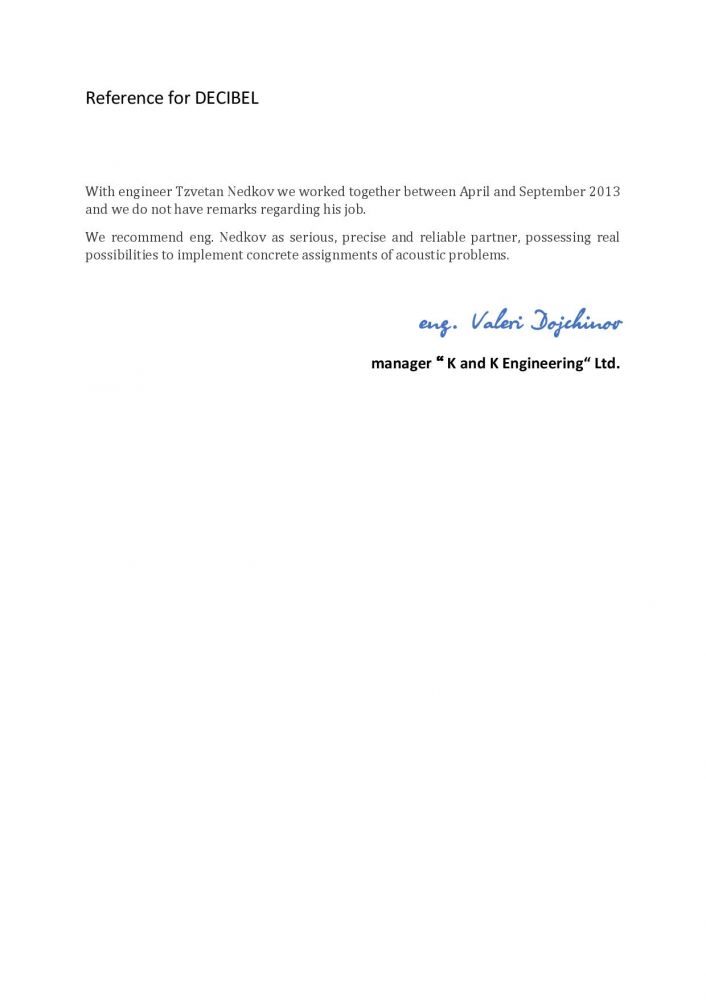 "We recommend eng. Nedkov from DECIBEL as serious, precise and reliable partner, possessing real possibilities to implement concrete assignments of acoustical problems."