Noise Barrier for Chillers on Rooftop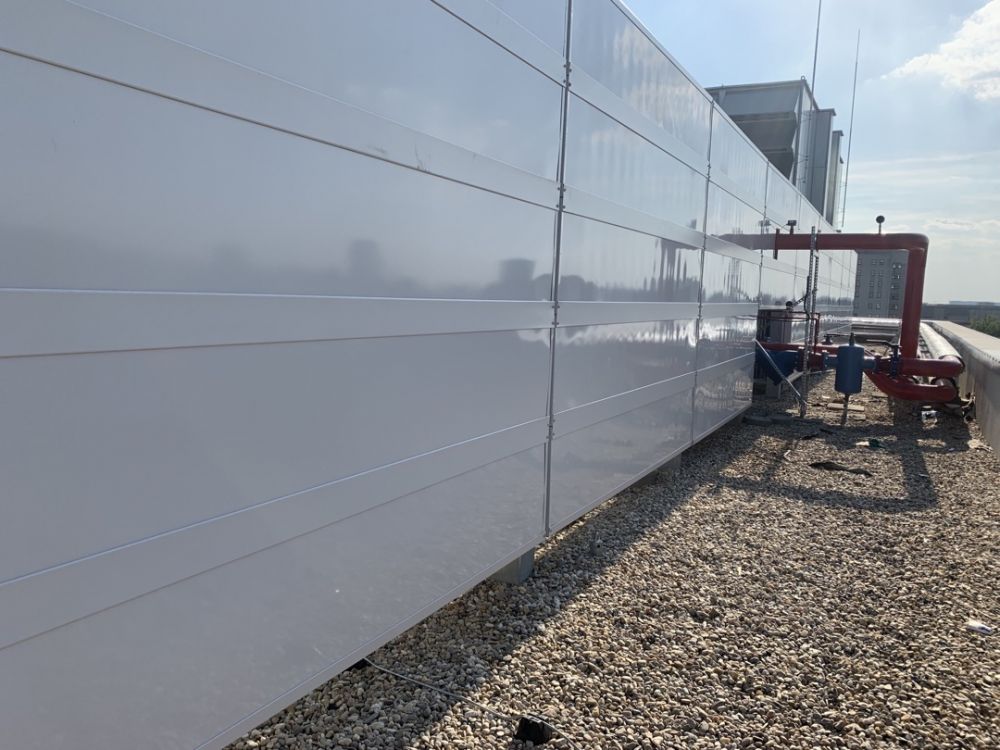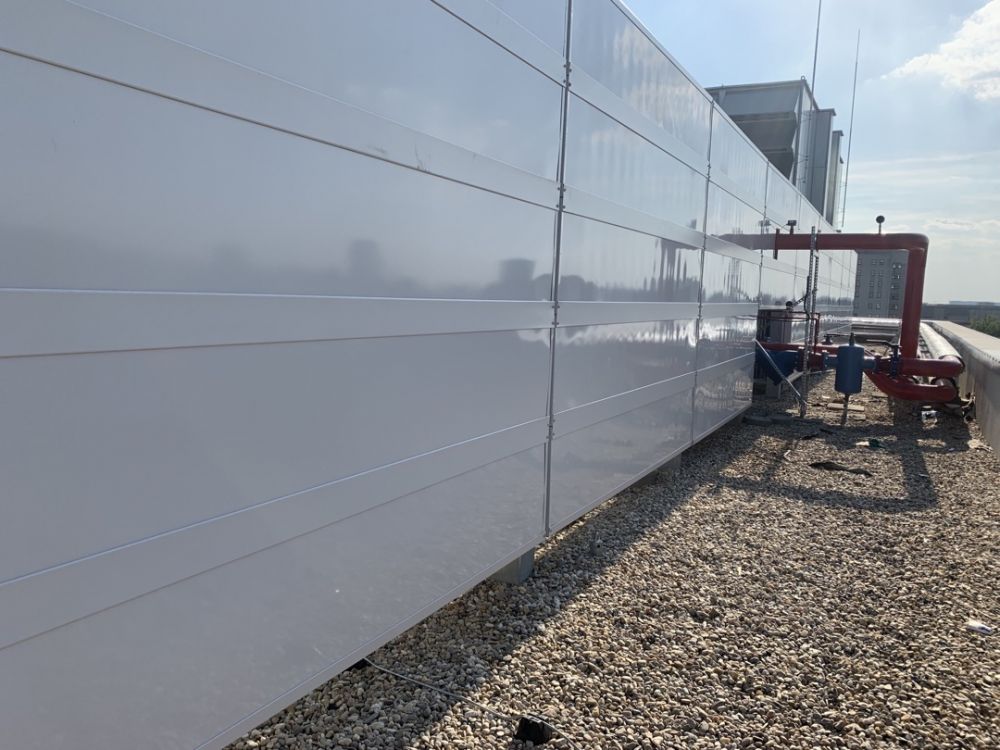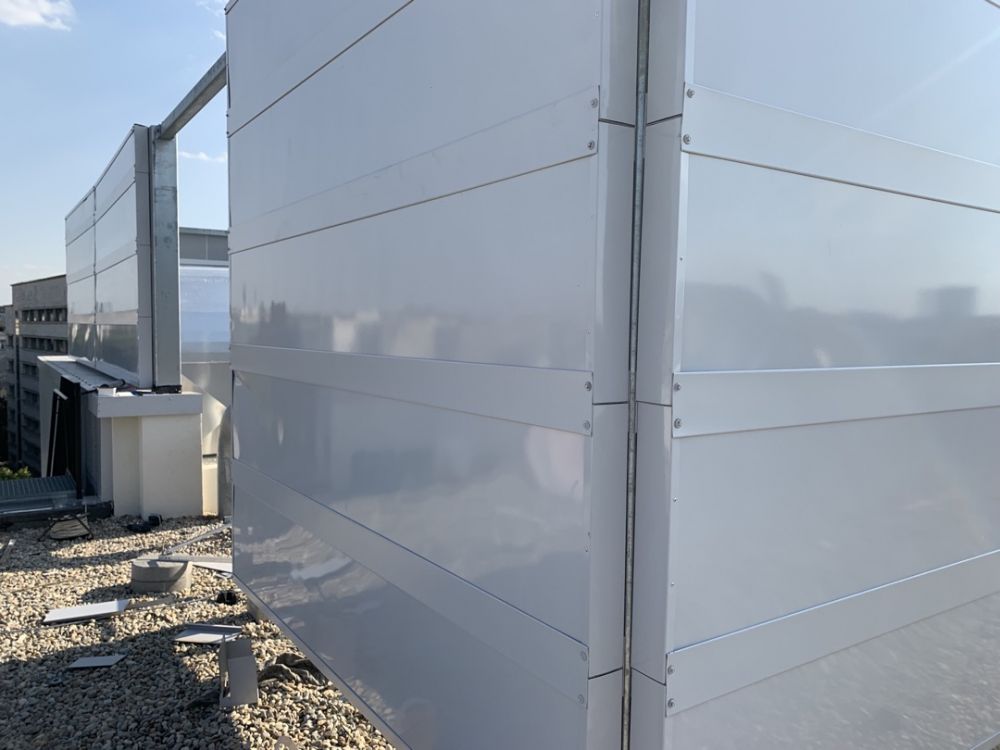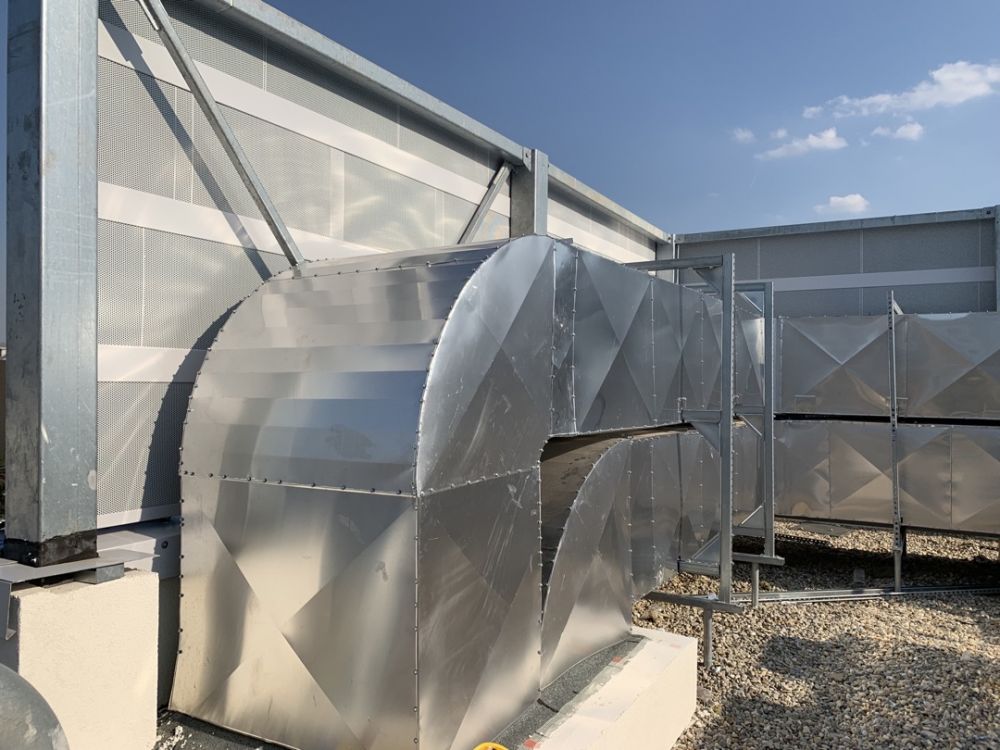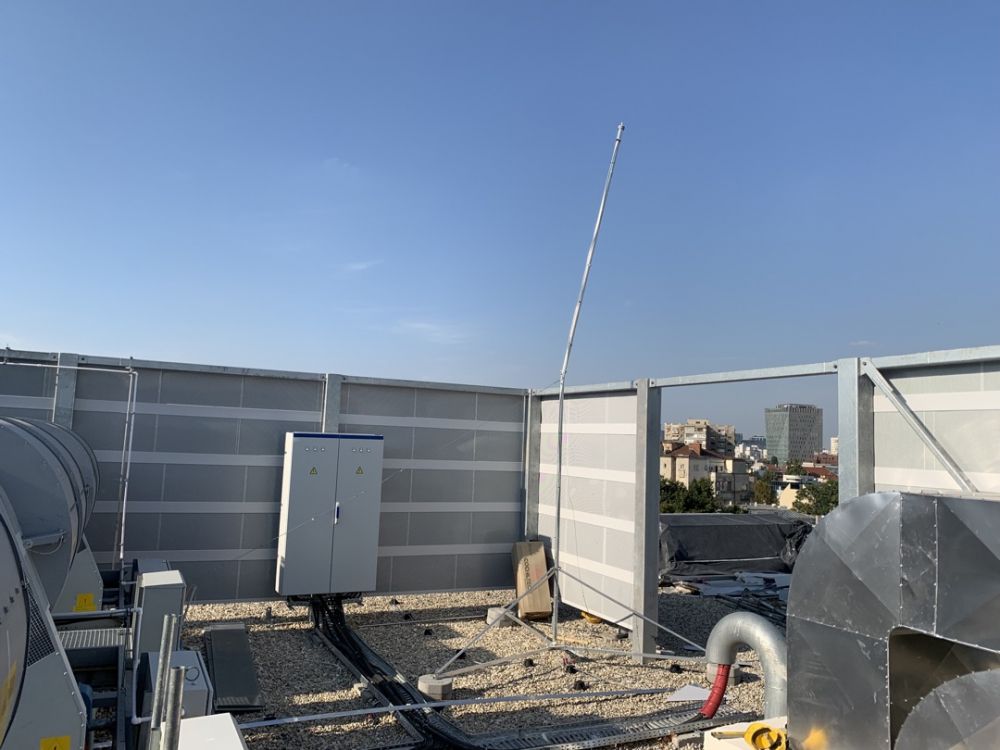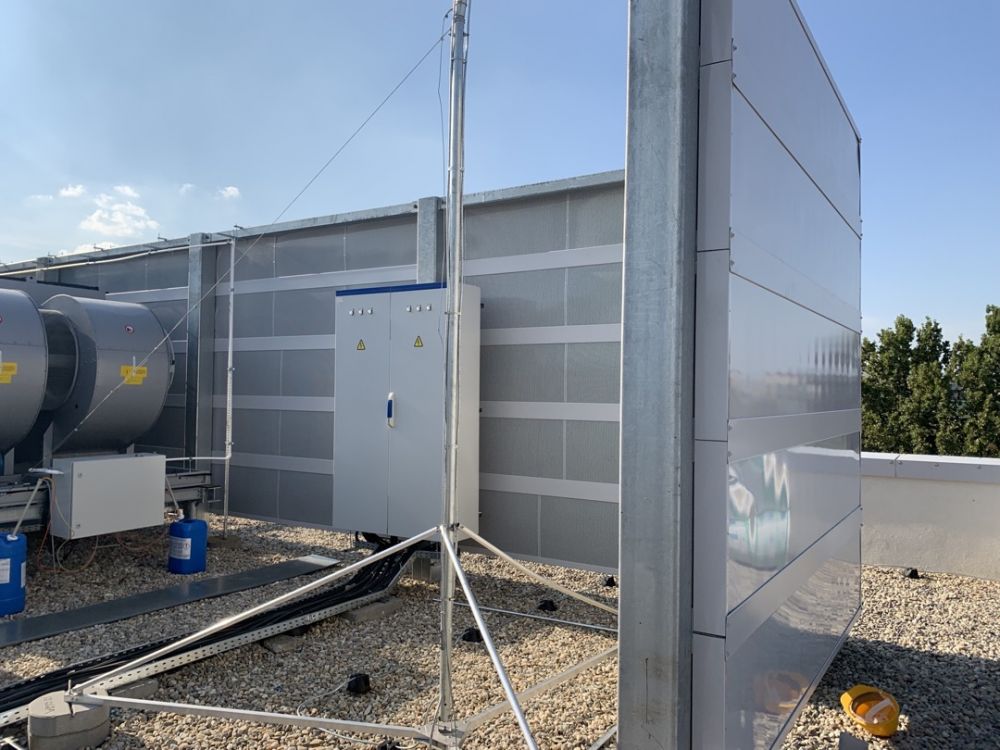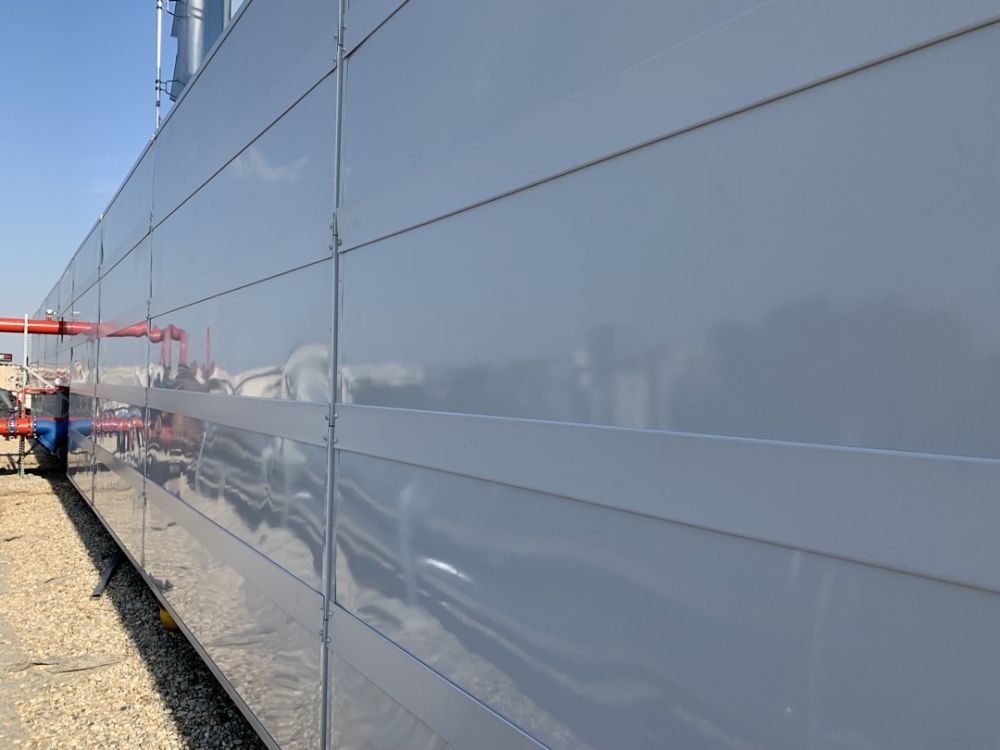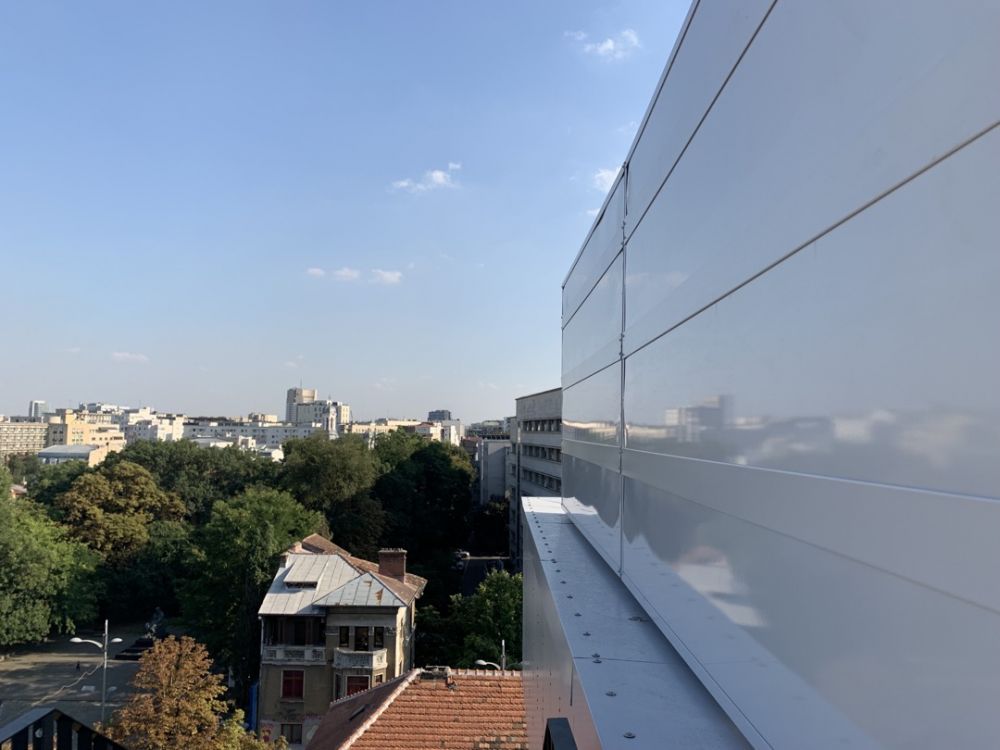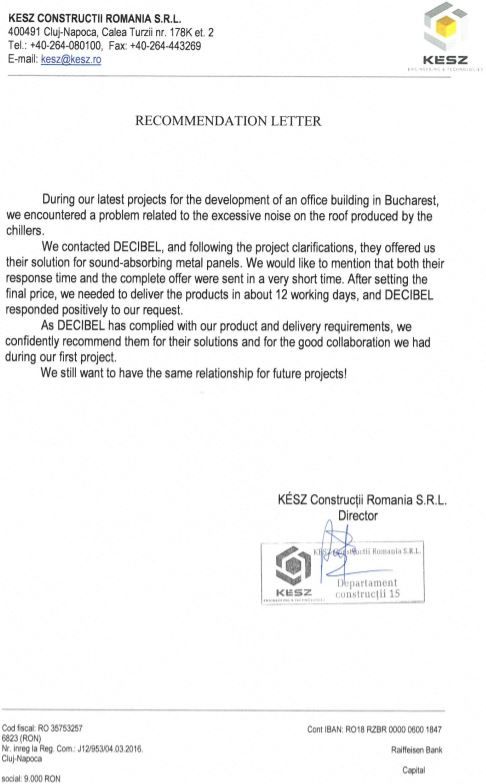 KÉSZ is one of the leading companies in the Romanian construction market and an important player in the Central and Eastern European region. As a general contractor, KÉSZ is actively involved in projects related to the construction of industrial facilities, construction workshops, warehouses, plants, and commercial buildings.
During one of the latest development projects for an office building in Bucharest, engineers identified an excessive noise on the roof caused by the chiller units.
DECIBEL was approached for the soundproofing solution, involving a noise barrier around the chillers. The Metal perforated "PZP" panels were selected as ideally suitable for the requested enclosure and with the ability to meet a short deadline for delivery, DECIBEL was awarded the project.
Dadurch konnte DECIBEL durch die schnelle Fertigung und einfache Montage, kombiniert mit den Schallschutzergebnissen der "PZP"-Platten, einen weiteren zufriedenen Kunden gewinnen.
Related Products