»
»
»

Soundproofing of Air Extraction System
Soundproofing of Air Extraction System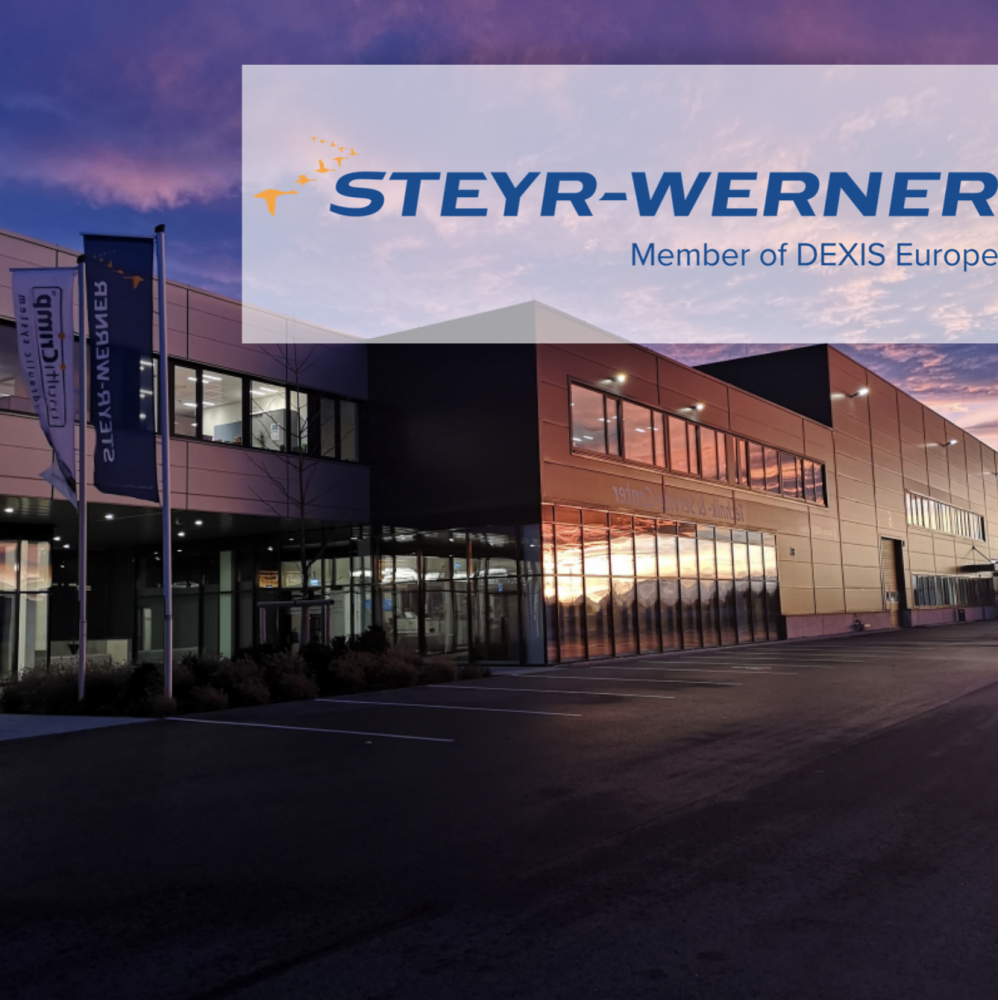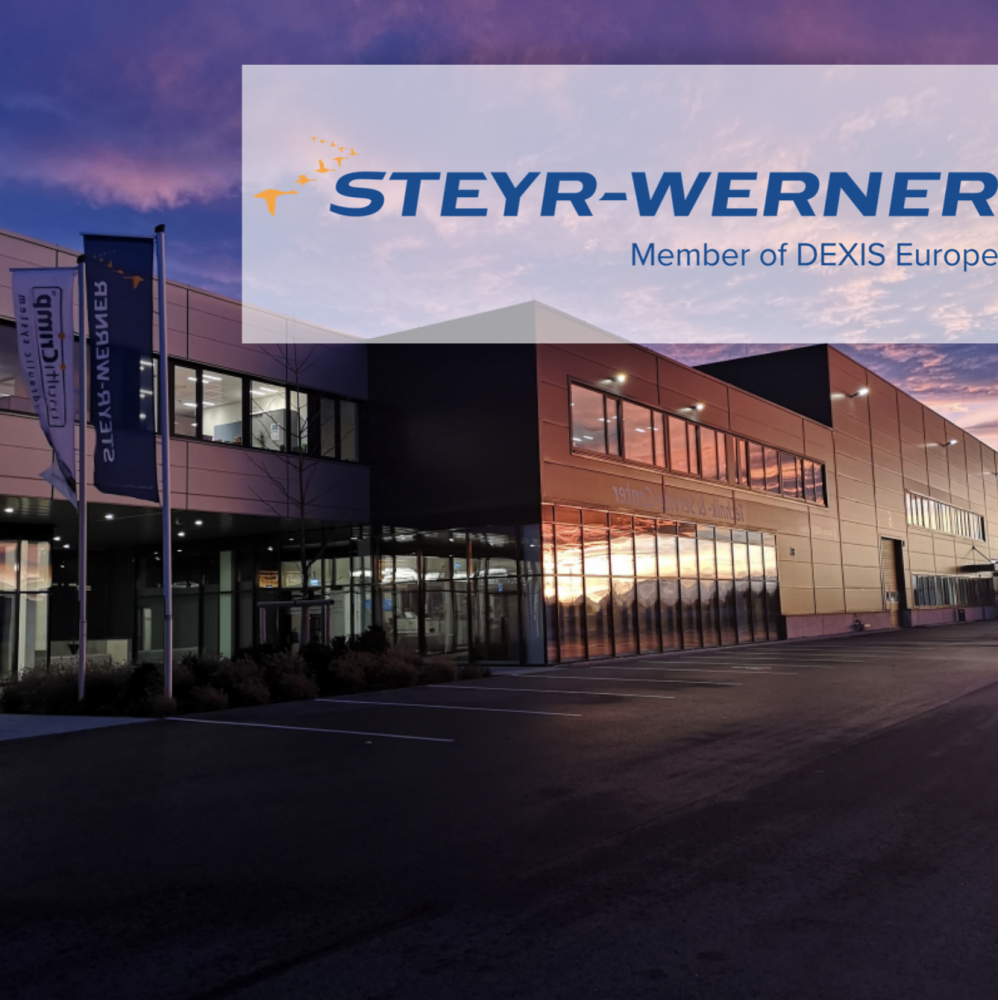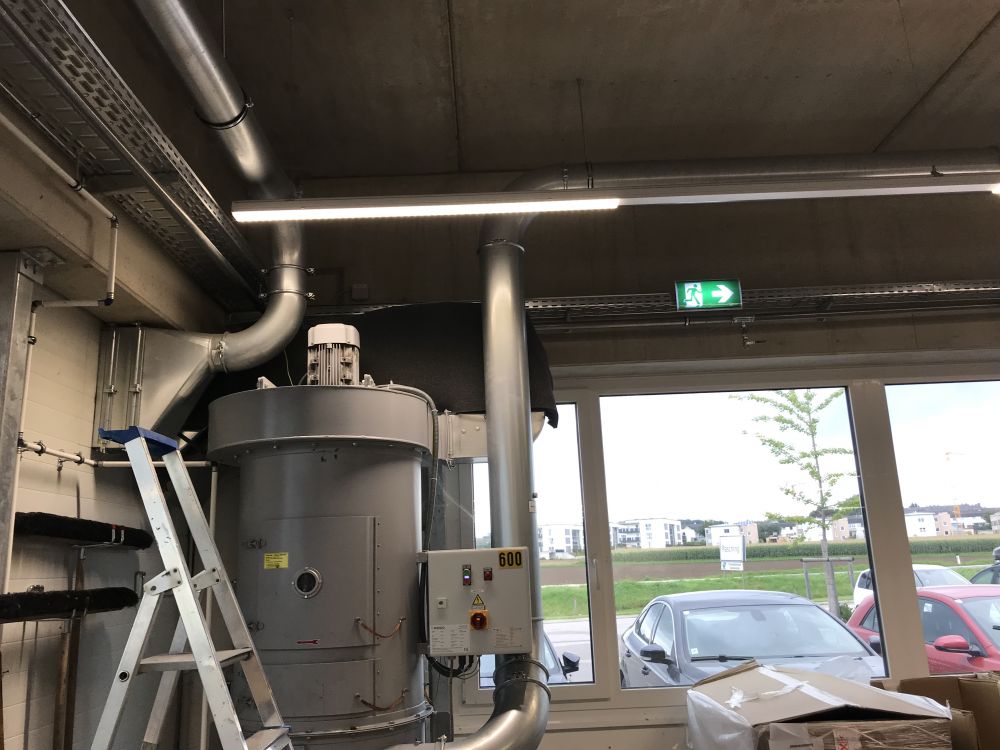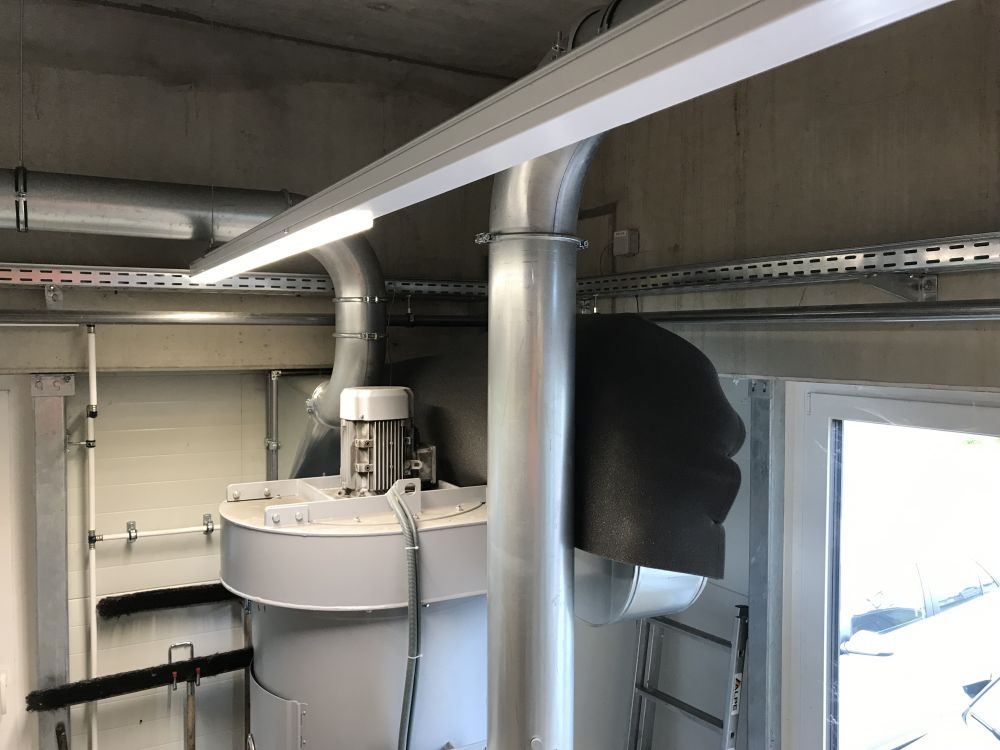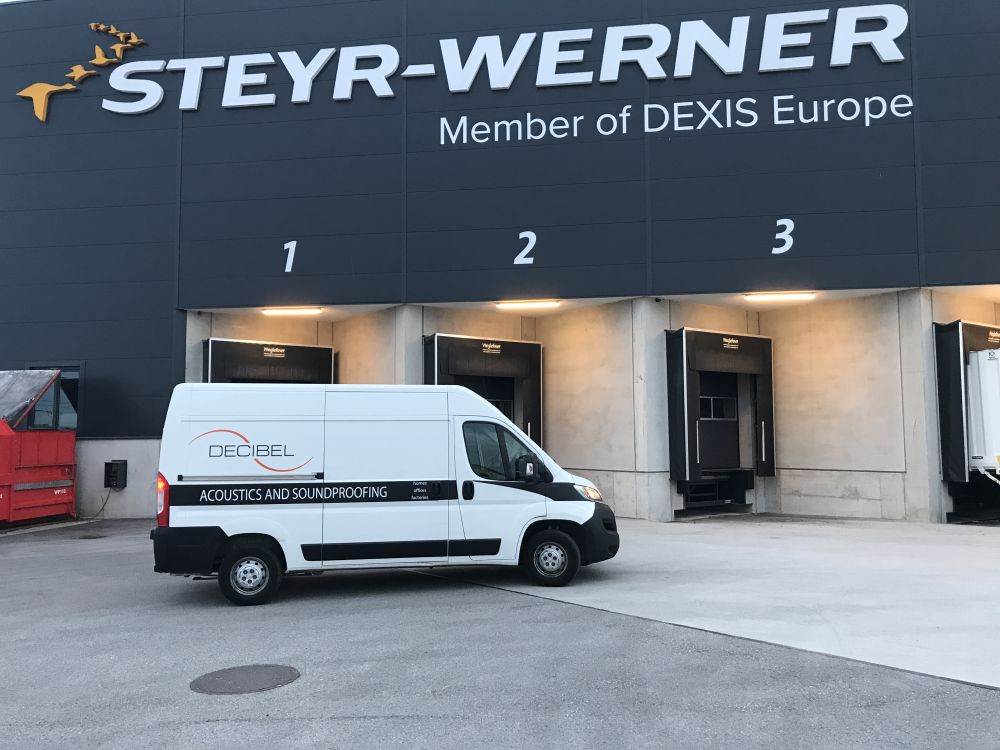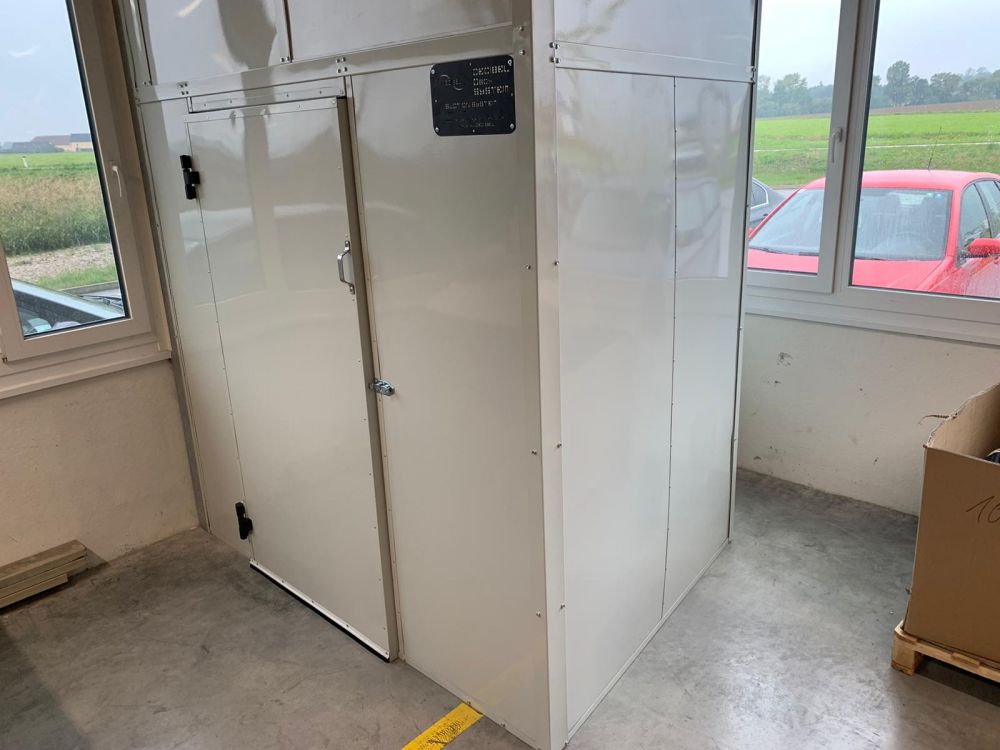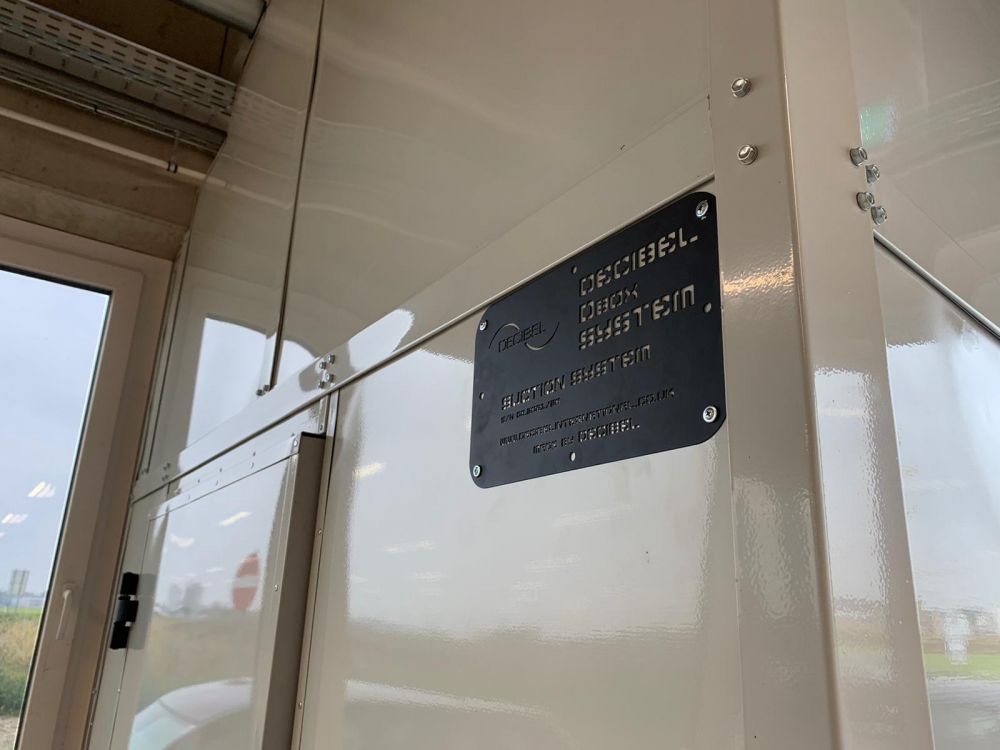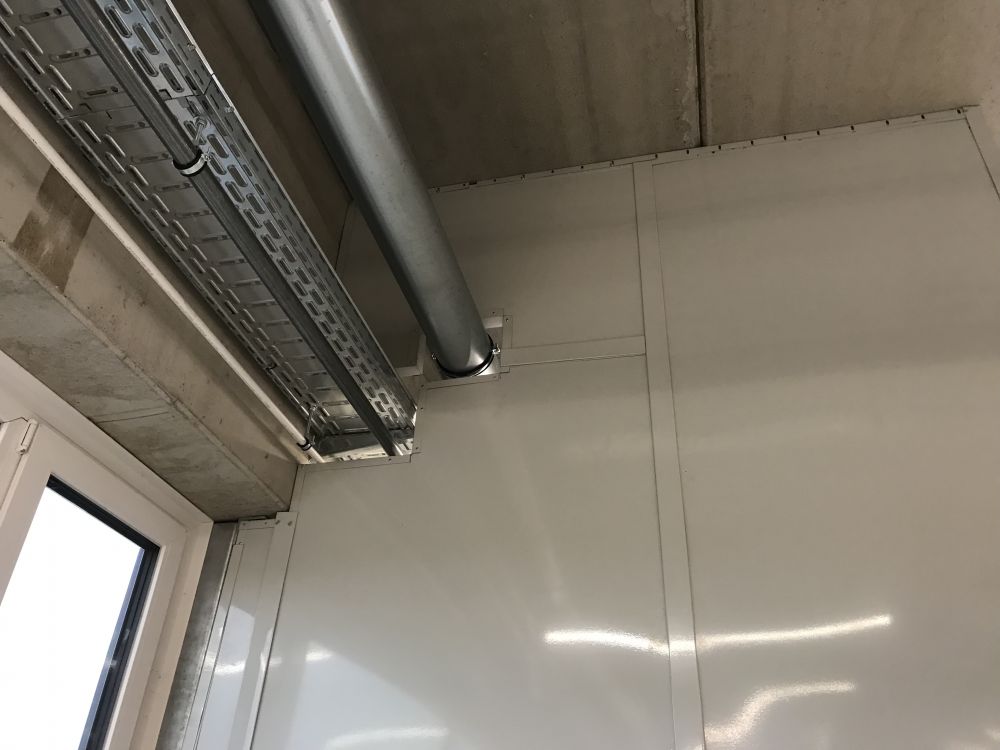 The wholesale and service company Steyr-Werner Technischer Handel GmbH is represented in Austria for its customers with 8 technology and service centers, direct sales, and a webshop. With a turnover of over 50 million euros, Steyr-Werner Technischer Handel GmbH is a leading company in technical trading in Austria. Over the years, the company has also developed into a C-parts management specialist, that optimizes its customers' purchasing and logistics processes. In addition, Steyr Werner is also a leading manufacturer of hydraulic hoses for the industry.
The production hall for hydraulic hoses is around 2000m² in size. In it, rubber hoses are cut, configured, and assembled according to customer specifications. An air extraction system at the rear end of the hall ensures that dirty air that arises on the machines is extracted and led outside. This suction machine generates a permanent sound at very low frequencies, which has a very disruptive effect on employees in the production process. Communication between the workstations was disrupted and the employees' concentration clearly decreased over the course of the day.
The head of work safety and quality at Steyr Werner did his own research for companies that can analyze and solve noise problems. In doing so, they came across DECIBEL in Austria, where they deal with the market with their own team. Steyr Werner was particularly enthusiastic about DECIBEL's holistic approach - analysis, concept, products, installation, measurement.
DECIBEL came to Steyr Werner's site and analyzed the situation. A concept was drawn up in which the customer was presented with a presentation of the improvements that will be made after the installation of the new housing, even before the order was placed. The housing itself was mastered by means of metal-perforated panels, an inspection door, and two fans to cool the extraction system. The installation presented certain challenges, as existing light strips and ventilation pipes had to be taken into account through recesses in the metal-perforated panels.
Even during the installation, employees from Steyr Werner approached the assembly employees from DECIBEL with words of appreciation. The improvement was clearly audible. With a reduction of more than 12 dB, the target was clearly exceeded. We hope that the employees will now feel even more comfortable and that Steyr Werner will offer them an even more attractive working environment.
Related Products