Acoustic baffles in an IT office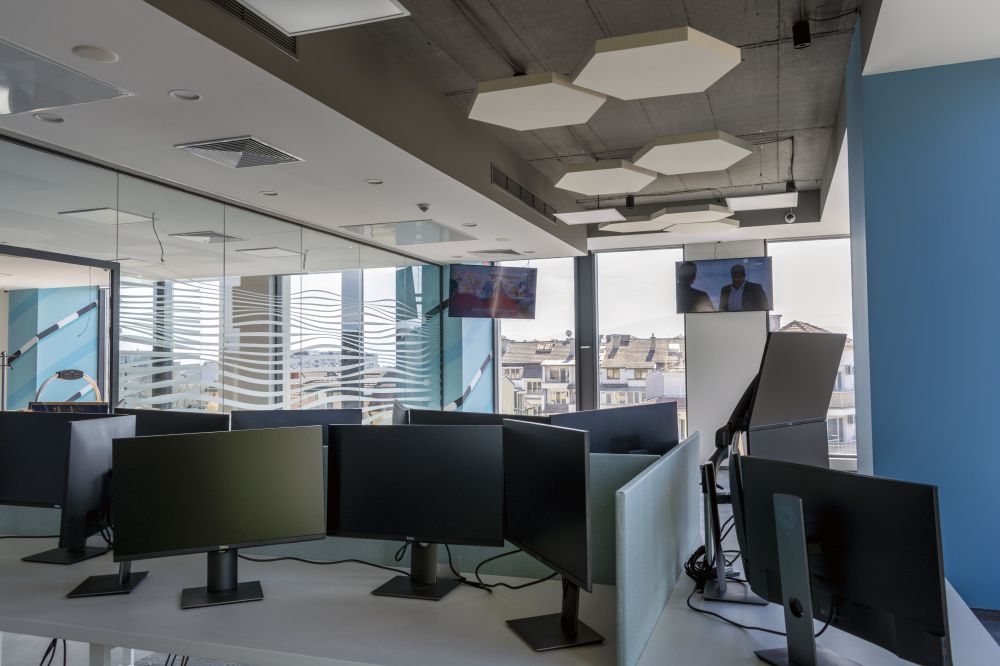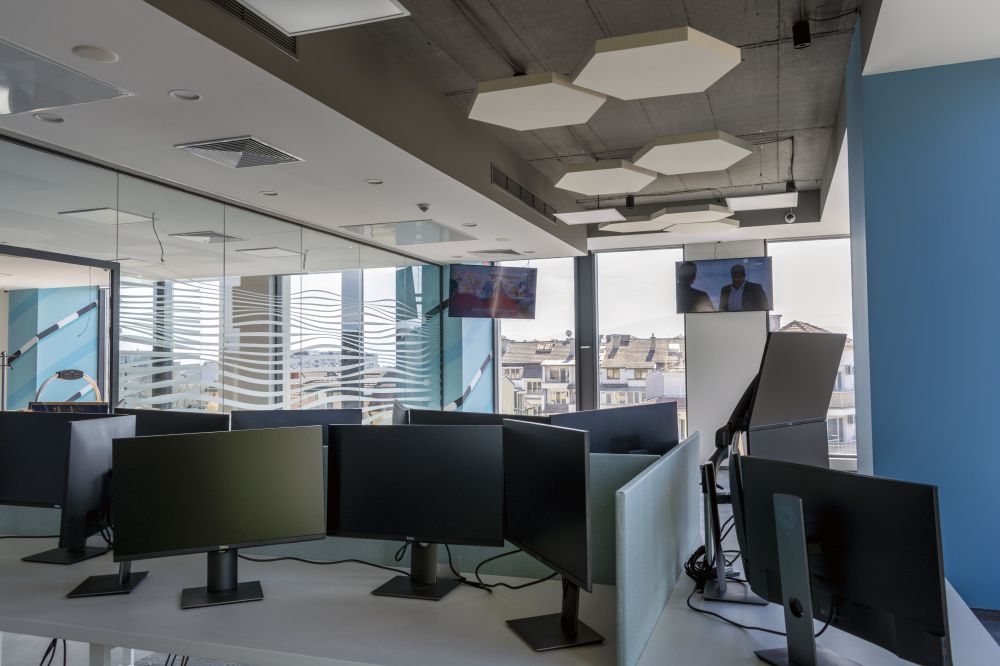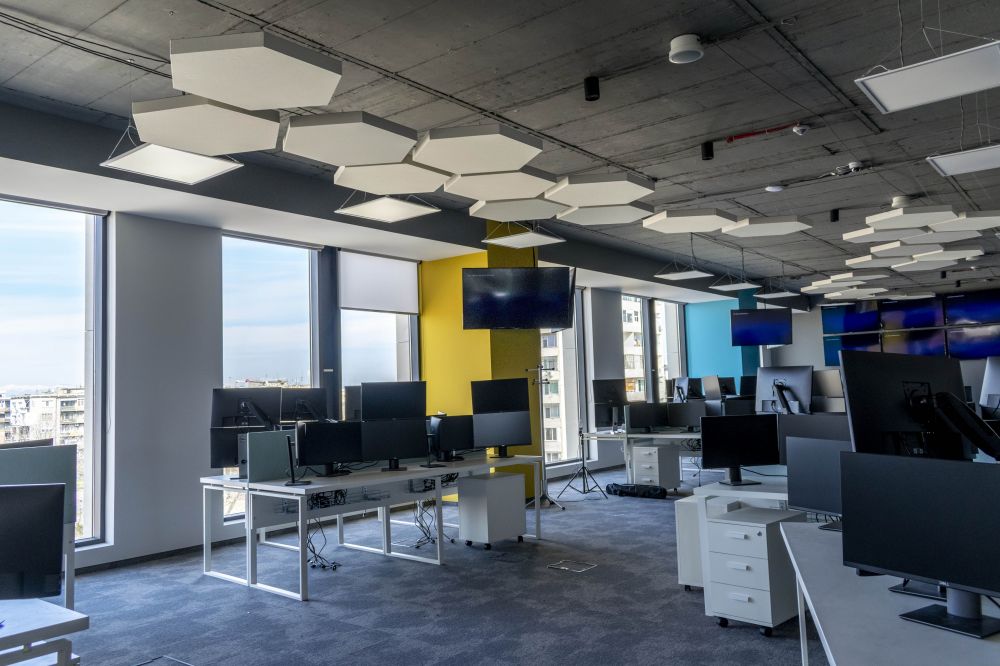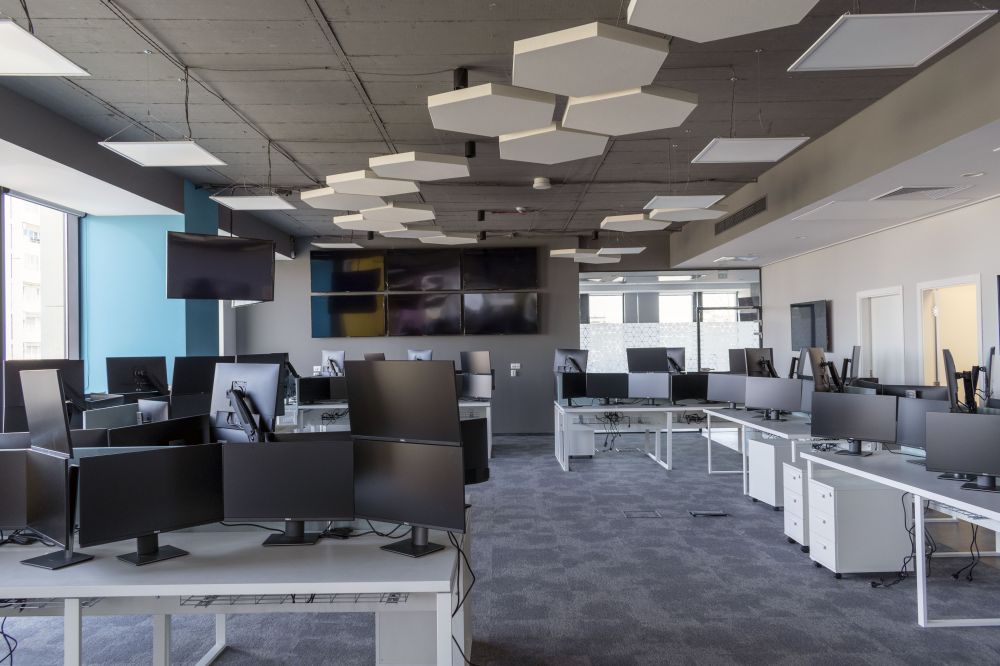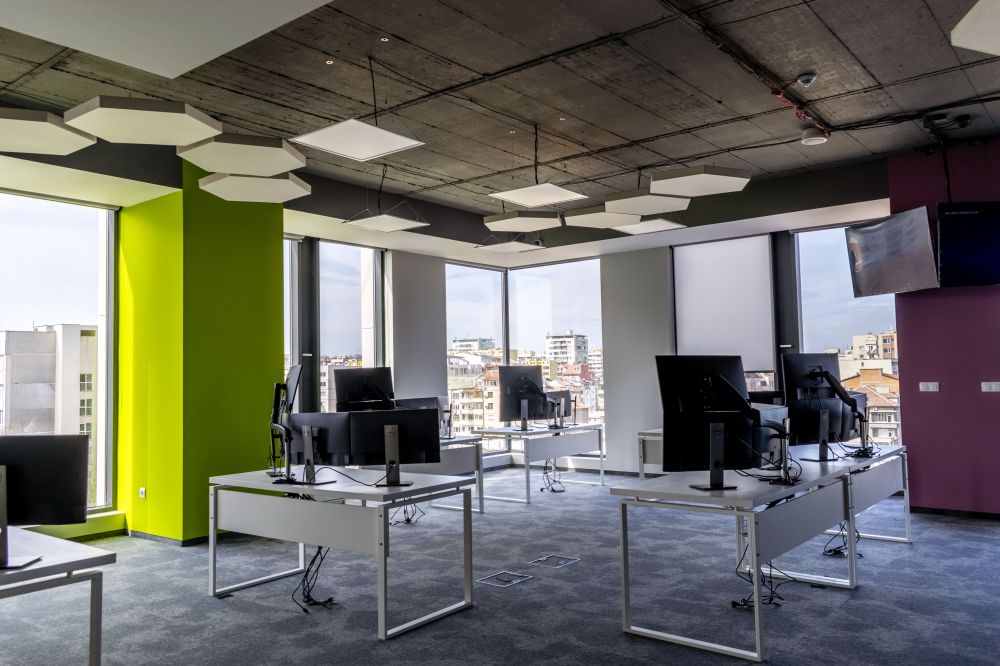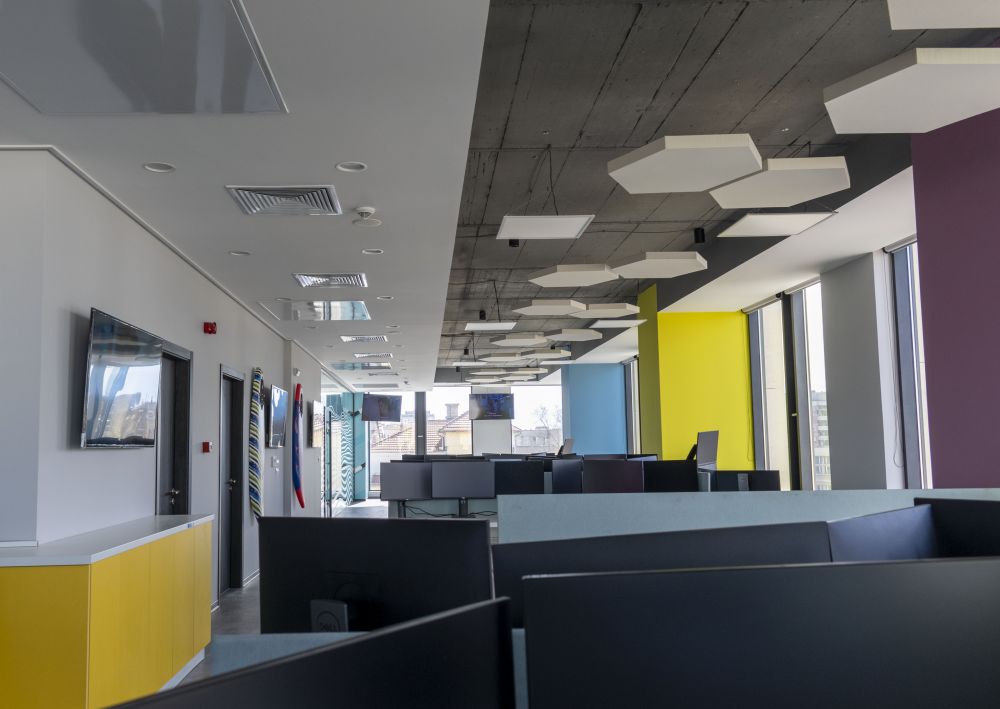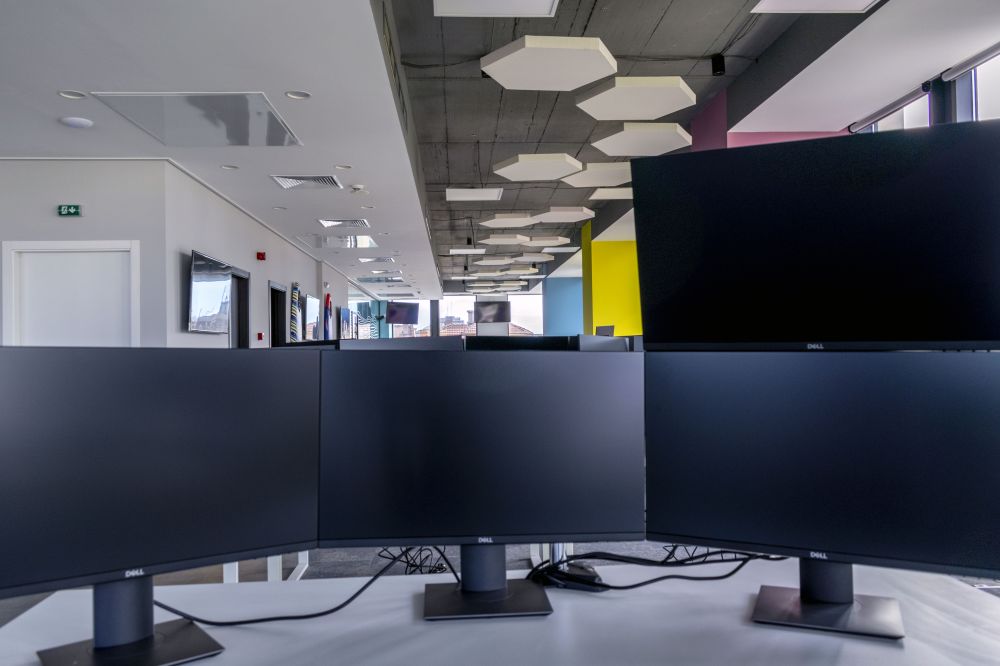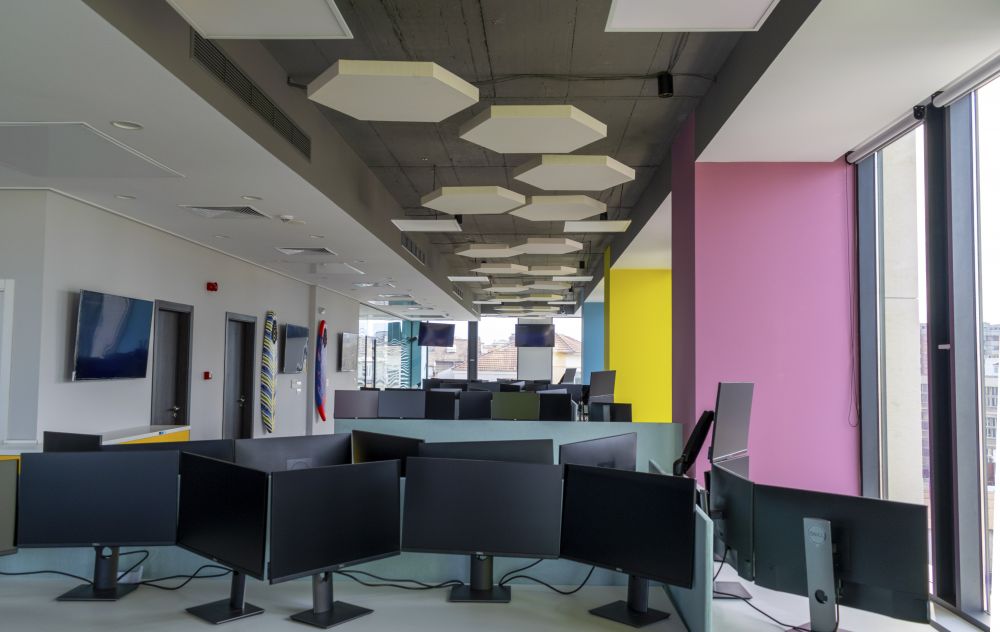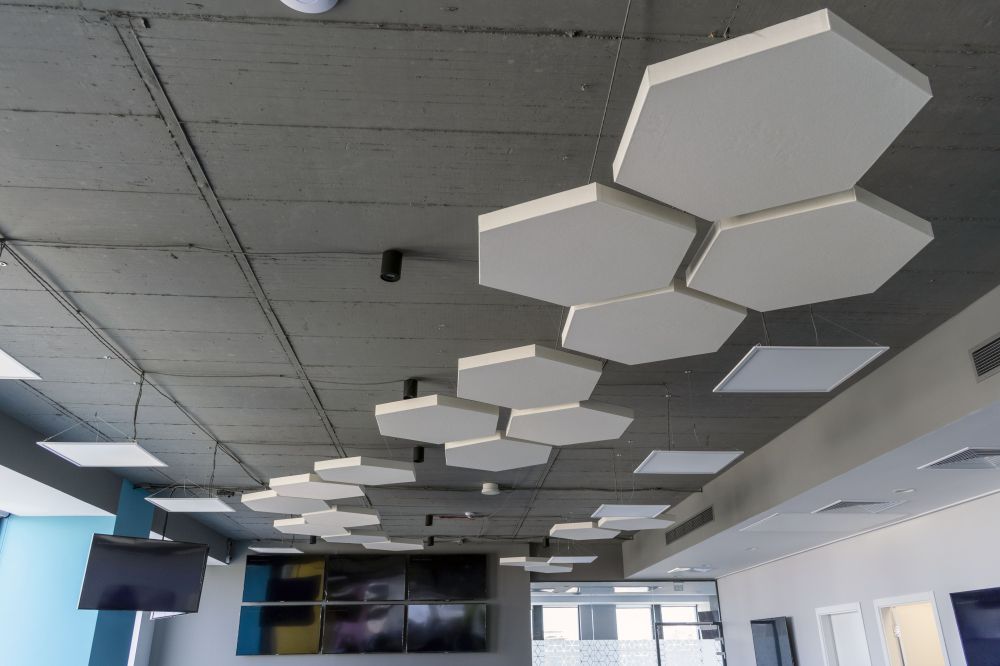 Interview story about the project.
Question: What brought the customer to DECIBEL?
Answer: We received a call from their leading designer, working on the new offices for our clients. She had a clear idea of ​​what they wanted and a deadline of only 4 weeks.
Question: What was your first conversation like?
Answer: They had a very clear idea of ​​what they wanted and sent us a detailed inquiry with a request for non-standard sizes and installation methods that we had not done before. It was clear that we were the only ones able to deliver this type of acoustic solution with non-standard hanging panels and huge partitions for their desks in just four weeks.
Question: What did the client want to achieve?
Answer: The main priority was the appearance of the acoustic materials. As you can see in the project pictures, the offices are luxuriously finished in a modern and vibrant style. The company operates in the field of sports betting and most of its employees are young people, so the design of the offices had to reflect this.
Secondly, of course, the acoustic qualities. In a large open space office, we strive to cover at least 30% of the area with acoustic panels. It was a challenge with this design and this positioning of the panels to cover the area that was needed to achieve a harmonious acoustic environment.
Question: Were there any design and color requirements?
Answer: Our client had very specific design and color requirements that you can see in the finished project. We managed to make the non-standard hanging panels and screens for desks in the exact sizes and colors chosen by the designer.
Question: Were there any challenges in the production of the ordered products?
Answer: YES! Definitely, because these were 65 desk separators to be installed in less than four weeks. In addition, their dimensions were twice the standard dimensions that we offer. In addition, we had to figure out, how to make them sustainable for the time ahead, so that they would not sweep away over the years due to their large size.
Question: Were there any technical peculiarities during the installation?
Answer: Yes, we had to install all the hanging panels with the interior already completed and workstations installed beneath. This created some difficulties, as fixing them to the ceiling in specific places was difficult with the already installed furniture. On the other hand, this gave us the opportunity to enjoy the view when completing the design with acoustic hanging panels even during the installation :)
Question: What is the feedback for the acoustics after the installation of the DECIBEL hanging panels and desk separators?
Answer: The interior designer and the company's representatives are very pleased with the result. We hope that the employees who will work in the office will soon enjoy not only the fantastic new office interior but also the great acoustic environment.
Related Products