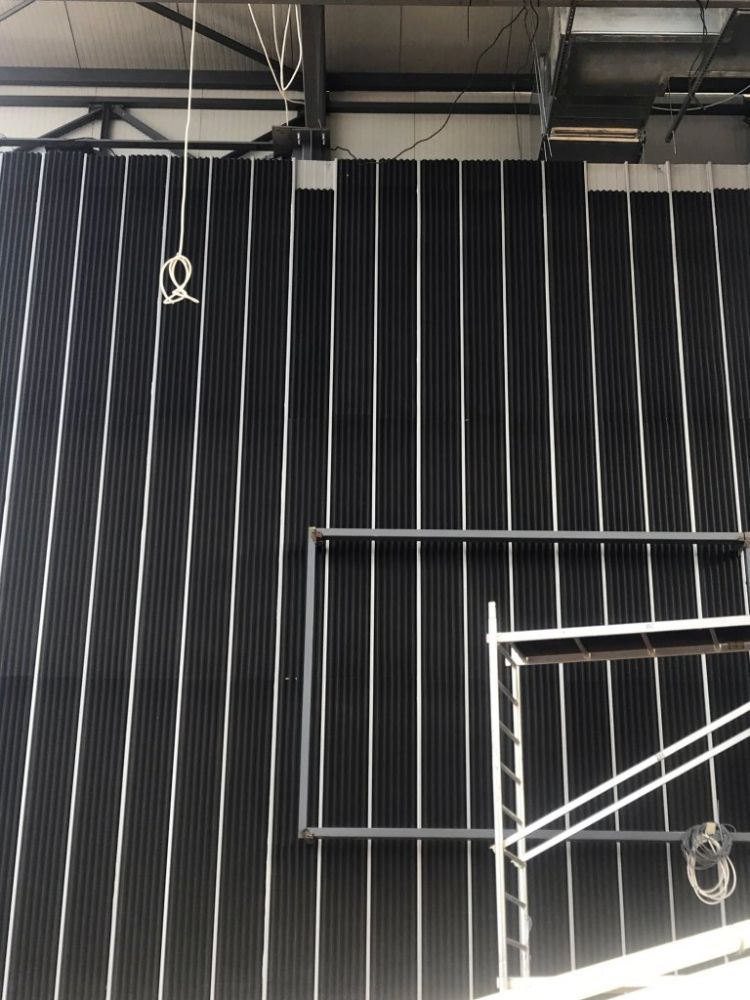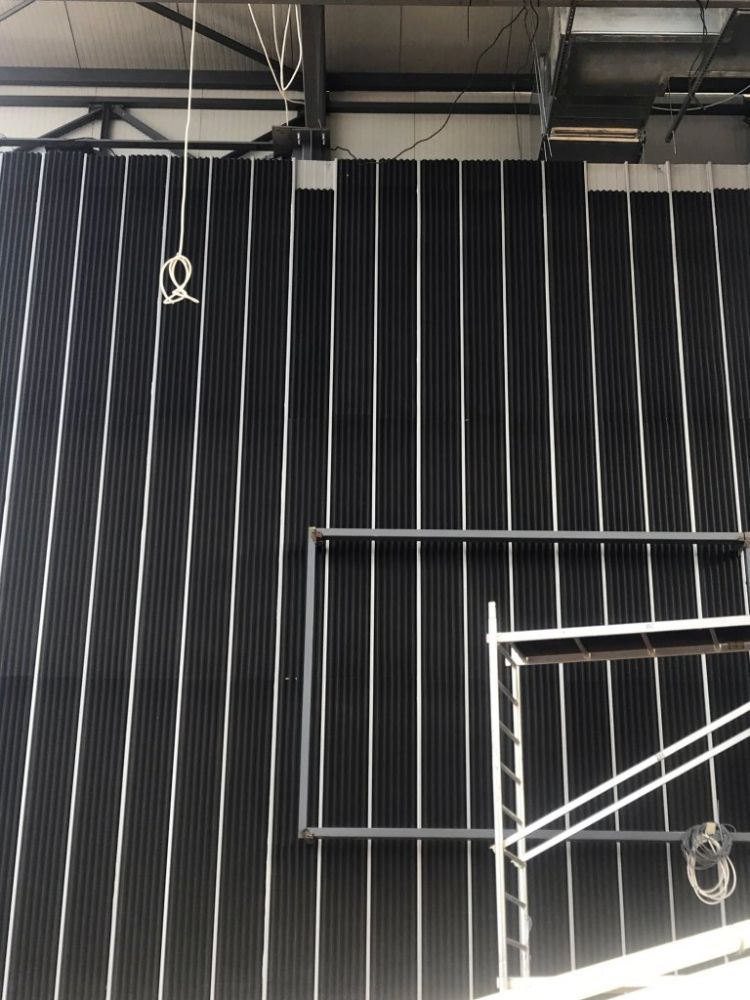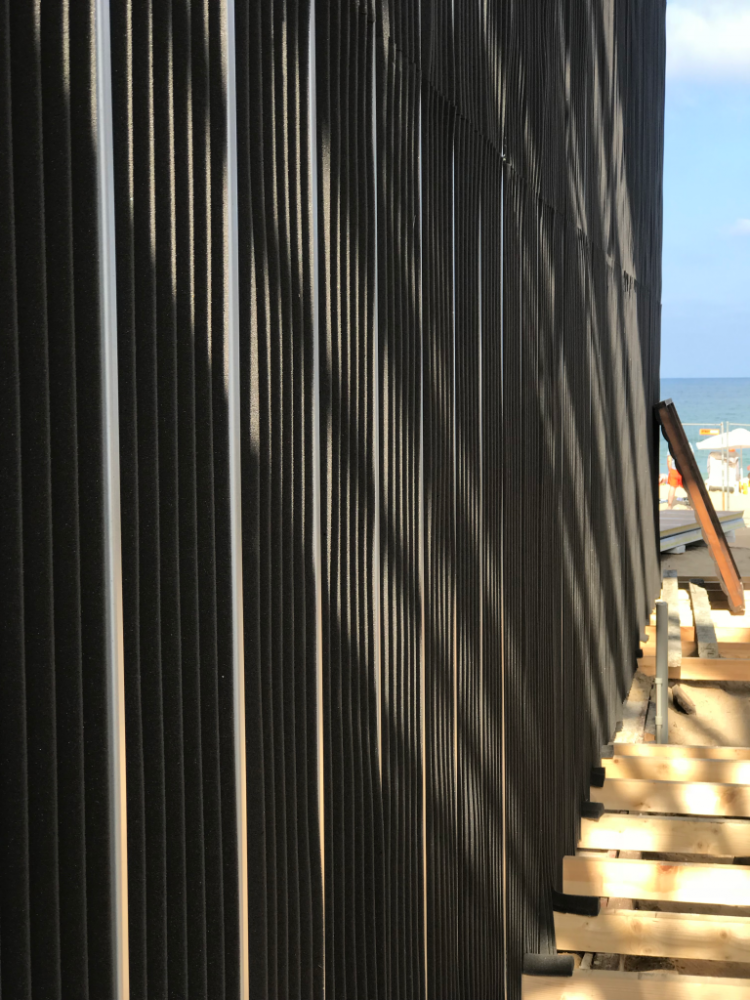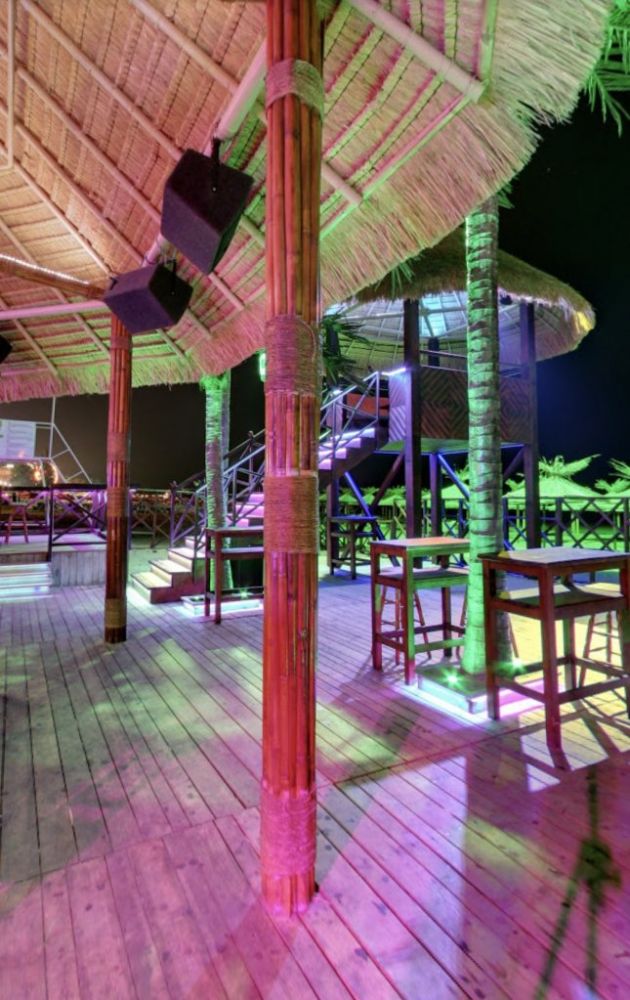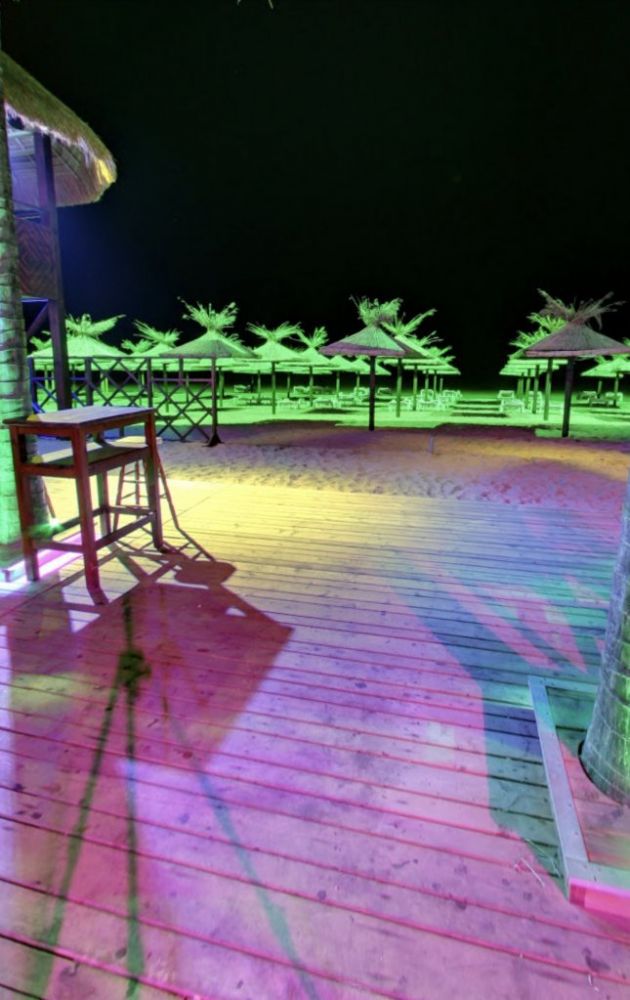 Malibu Disco is the first open beach disco in Bulgaria with a sea view.
The open-air club is located on the beach, and the loud music of the restaurant becomes a problem for the hotels on the first line. For this reason, the team of the nightclub contacted DECIBEL to solve a noise problem.
The purpose of the management of the restaurant is to continue to work and not to disturb the surrounding sites. In accepting the task, it was crucial to make the acoustic treatment so that the establishment would continue to function and be open.
We started work on the project with the development of an acoustic simulation model and developed a constructive solution for the implementation of sound insulation.
In order to ensure the undisturbed stay of the guests of the neighbouring hotels and the trouble-free work of the employees of the restaurant, the solution set in the project is a combination of the products Visto 48 and the pyramid absorber FOMEX. The products were mounted on a preliminary structure with sound insulation wall thicknesses - 1.5 meters.
The work on sound insulation of the Malibu disco from design to measurement of the final results took approximately 7 months.
The final step in the project is a sound level measurement performed by a DECIBEL technician. The reported noise values ​​exceed the design values. They have a total reduction of 60dB. After the acoustic treatment, passing behind the restaurant, it is impossible to hear the music that is heard inside.
The achieved levels exceed the expectations, which is the reason for the positive feedback from our client.
Very often the owners of nightclubs are our customers and are looking for a solution to a noise problem at a fatally late stage. Disturbed neighbours, which often lead to complaints, and complaints lead to trouble and costly investment for restaurant owners. We are specialists in solving this type of cases and our completed projects are proof of that!
However, our goal has always been to inform and draw attention to the importance of consulting with acoustics specialists in the design of buildings and facilities. The sound insulation designed and implemented in time and with quality by experienced professionals is the most effective, and the respect between the neighbours can be maintained.
Related Products