»
»
»

Аcoustic panels BEELIEVE in Croatia
Аcoustic panels BEELIEVE in Croatia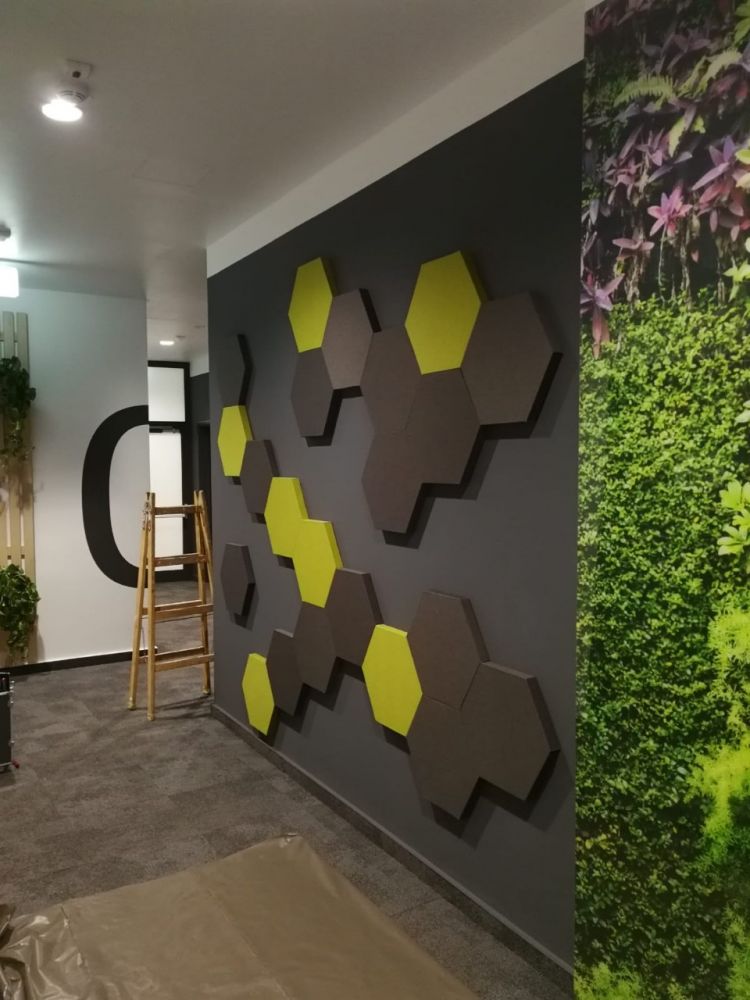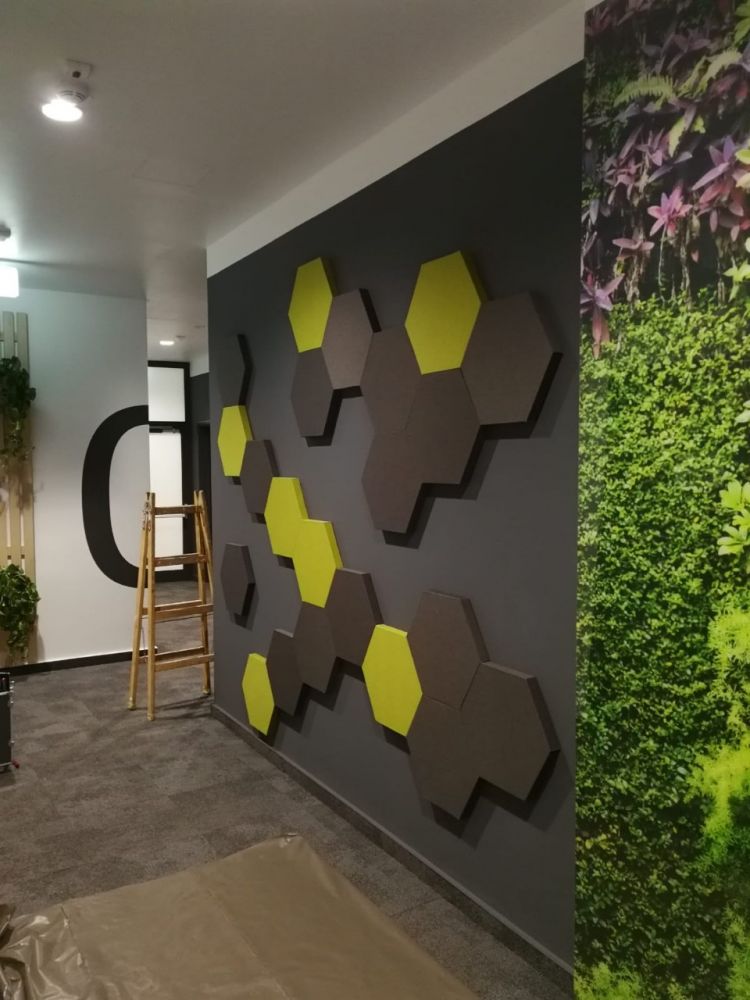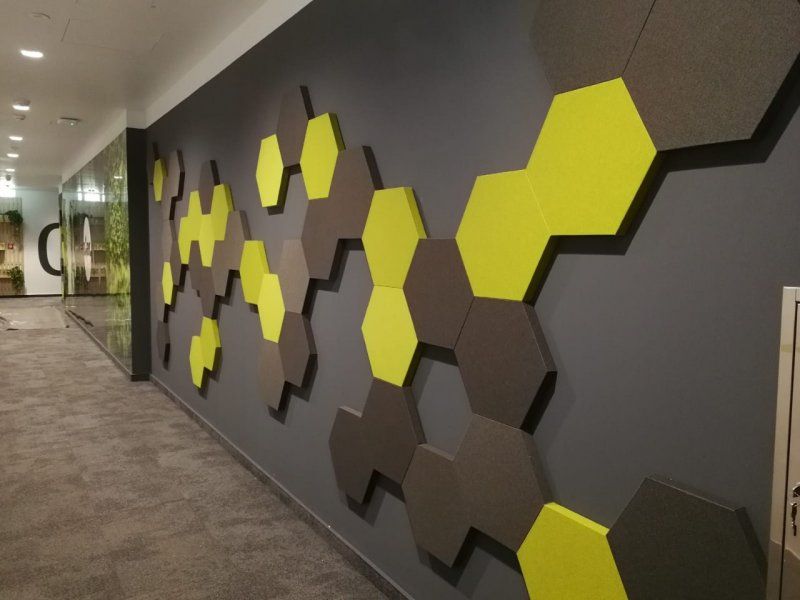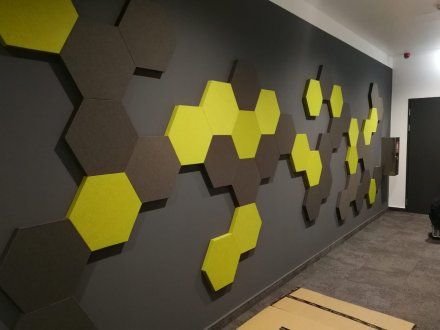 The acoustic treatment of meeting rooms is one of the prerequisites for their functionality and design. Our parners from Zagreb contacted us to produce the acoustic panels they needed for a particular purpose for their client. They designed the LIDL office building in Zagreb to meet the acoustic standards. Acoustic treatment is required to reduce reverberation time and improve the acoustic comfort in their meeting rooms and hallways. The acousticians have calculated the required quadrature to achieve reverberation time, defined by their standards. They contacted DECIBEL to manufacture the acoustic panels, choosing the BEELIVE designer acoustic panel to match the modern design of the space.
The BEELIVE panel was developed by the DECIBEL team, with its core of open-cell technical polyurethane.This highly efficient, open-cell technical polyurethane is particularly effective in the range of 400-650 Hz, mostly identifies with the human voice. The design and the colors of the panels are fully tailored to the interior of the building, thus aesthetically complementing it.
After installing the BEELIVE design acoustic panels, our fellow acousticians, contacted us to share the achieved result. They had achieved their preliminary projected reverberation values. They have sent us the bellow listed pictures of the mounted panels, and boasted how they were able to reflect to full extent to their interior design of the client.
In case you need need an improvement of the conditions of the acoustic comfort in your buildings and halls, we are remaining at your disposal and we will be happy to contribute to their sophistication and a beneficial cooperation.